Work environments can be very hazardous, mainly if they deal with chemicals, electricity, and laborious processes, such as mining. This is the very reason why workers in the said industries have to wear proper attire to keep themselves safe from harm.
In mining sites, one of the essential things workers should have is a reliable pair of mining shoes. Hours and hours of walking and digging can damage their feet. To avoid such a problem, mining shoes need to be comfortable and durable. However, nothing lasts forever, so sooner or later, a new pair will be required.
There are many online shops across the Internet offering various products. Some are legitimate, while some are not. When it comes to workwear, quality must never be compromised. On that note, every inch of the shoes must be inspected. But, that process can be pretty tricky when shopping online, given that you won't be able to see the shoes with your naked eyes.
Here's a guide you can rely on when you buy mining safety boots online:
1. Legitimacy And Certification
When going through online shops to buy mining safety boots, there are many options one can choose from. Of course, these shops would always claim that they only offer the best products, but there's no guarantee that they're precisely what they claim to be. To give you peace of mind, make sure that the shop is legitimate, complete with the necessary permits and certifications.
There's a specific certification for safety. Europe's EN ISO 20345:2004 is the commonly sought certification. It demands that shoes have a standard 200 joules impact resistance and have undergone a 15KN compression test. If the boots passed the EN safety regulation test, they're then labeled with a CE mark. There are also marks such as ISI given by the Bureau of Indian Industry.
Furthermore, the mining shoes confirmed to follow BIS rules and regulations are considered very safe. They've been approved for usage by the Director-General of Mines Safety (DGMS). This means that all mining shoes with ISI and DGMS approvals are considered the best and of the highest quality.
2. Shoe Properties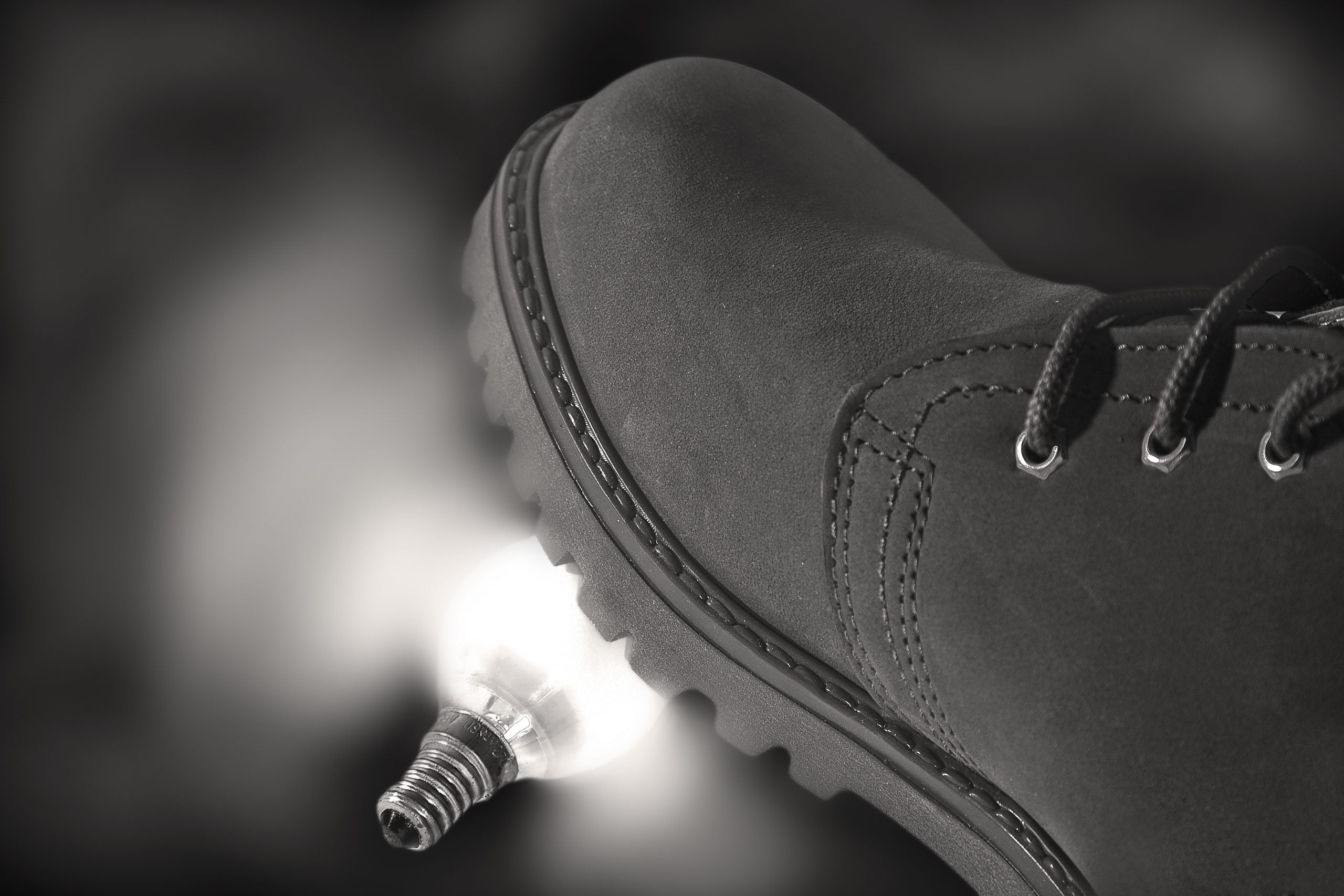 In selecting safety shoes, there are many things to consider. For starters, there are antistatic, electro-static discharge (ECD), and cut-resistant types. Each of these has unique features specifically designed to protect delicate parts of the feet.
The most common shoe properties to look out for are as follows:
Penetration-resistant
Conductive
Chemical-resistant
Ankle protection
Antiskid
Cut-resistant
Outsole-resistant
Toe protection
Antistatic protection
Midsole penetration protection
Energy absorption in the heel region
Water-resistant upper
Heat resistant outsole set to resist 300°C for 60 seconds
Insulation against the cold, which was tested for 30 minutes at 1-20°C
Insulation against heat, which was tested for 30 minutes at 150°C
Electrostatic discharge (ESD) footwear is designed for the electronics and explosives industry
Non-metallic feature, which is ideal for workplaces with metal detectors
For soles, they're differentiated according to level and safety. Check these out!
PU sole – Excellent safety features, comfort, and lightweight
PU double density – Enhanced safety and comfort
PU single-density – Average security and comfort
PVC sole – Standard safety features, low comfort level, heavy
Rubber sole – Best for high temperatures
On the other hand, toe caps have three types: steel, composite, and fiber.
Steel – The material is made from carbon alloy steel. This sole type is used to protect one from falling objects, as well as protect the toes from getting crushed under moving objects.
Composite – The material is made from thermoplastic polymeric. The cap's function is similar to that of steel caps.
Fiber – The material is made from non-metallic fiber, with no impact resistance.
Although safety mining shoes are naturally made to last longer, place them in the proper storage area to ensure utmost protection. If you want to go the DIY route, a woodworking project, such as a shoe organizer, would help in organizing your working boots and other types of footwear
3. Types Of Safety Shoes
The best safety shoes to buy should be the pair that meets your needs. Here are the types you may choose from:
Metatarsal Safety Shoes – These shoes are highly recommended for construction and projects involving heavy machinery. This is due to the high probability of objects falling. These shoes ensure the safety of the toes and upper portion of the feet.
Electric Hazard Safety Shoes – These shoes are designed for work environments that involve electricity.
Safety-Toed Safety Shoes – These shoes are most suitable for workplaces operating on industrial goods, like factories.
Steel Insole Safety Shoes – These shoes are for activities that require automobiles, like biking and driving heavy vehicles.
Metal Instep Safety Shoes – These shoes are meant to protect the feet against dangerous metals.
Gumboots – These shoes are designed for wet and muddy environments, like rice farms.
Conclusion
Safety shoes are a necessity in work environments where potential hazards are aplenty and once they have served the purpose you use them to create DIY terrariums. You can choose so many types from, so make sure to determine what you need to pick the right pair. Also, to make your safety shoes last, proper maintenance is a must.