A plant lover spent lots of bucks to grow a beautiful dream garden. From good seeds to appropriate nutrients, everything requires lots of money and hard work too. When finally the plant grows, the biggest headache is to water them every day with perfect technique.
Zero-g hose plays an important role when it comes to water your plant. There are many garden hoses available in the market. But customers always complain about the quality and leakage of the hose. In that case, zero-g hose wins the race. Most of the customers gave a positive zero-g hose review after using it.
There is no doubt about the quality of the zero-g hose, but you don't store it well, it may rupture or stop working. Ideally, you have to store zero-g hose inside your house or outhouse. It is always not possible for every person to store the hose inside the outhouse. It may be because of a lack of spacing or due to some other reasons.
If you are also one of them, who cannot save the zero-g hose indoor then, you have to go through the following techniques to store it outdoors.
Always Tie the Hose in A Bundle After Using It
Many people have a bad habit of leaving the hose untied after using it. It is completely wrong. Always tie the hose in a bundle and secure it with the help of a rubber band or small rope. It is convenient to store a bundle as compare to the untied long hose. The bundle requires less space than a long hose.
Make A Little Hose Storage Pot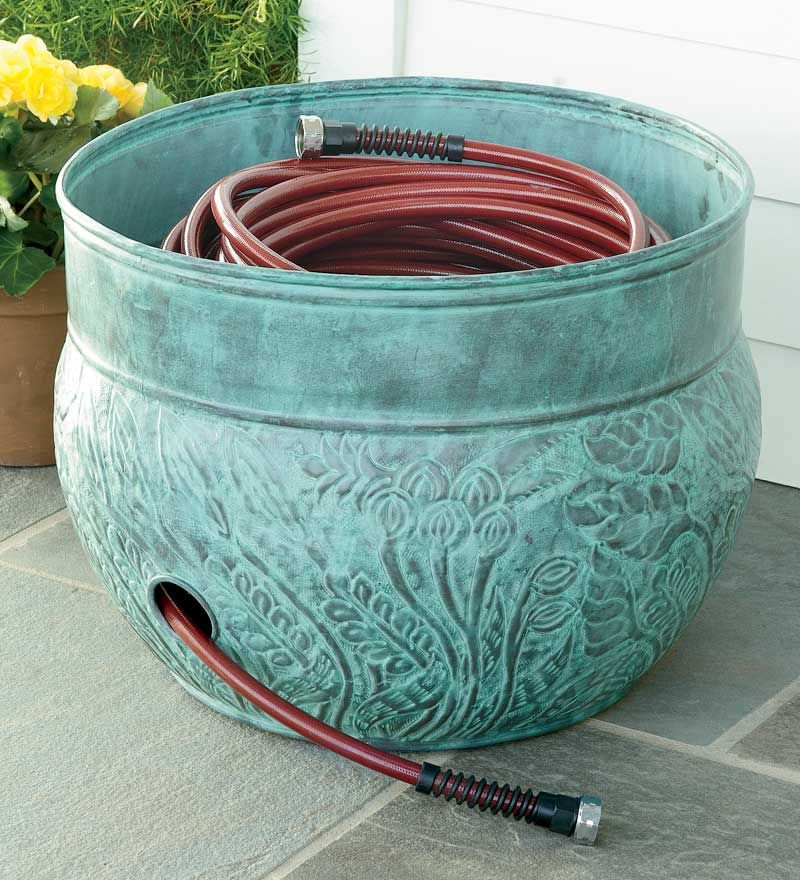 There come little zero-g hose storage pots which are available in different materials. You can buy it in either steel or wood. The pot comes with an opening lid. It is so small in size that you can put it in any corner of the garden. It will protect your zero-g hose from unwanted weather.
Store It in A Washing Tub
If you have an old washing tub that is of no use now, you can use that to store the hose. Please place it in any corner of the garden and put the zero-g hose inside it. You can also paint the tub to make it more attractive.
Build a Little Wooden Hook
A little wooden hook may also work for the storage of the zero-g hose. You can either make a wooden stick and add-hook to it or add the hook to a wall. After using the hose, please make a small bundle of it and hang it with the hook.
Buy A Hose Butler
The modern world has discovered so many elegant ways to store the hose. Hose butler is also one of them. It is an iron kind of stand with an exquisite look. If you don't want to spoil the beauty of your garden, then buy a butler and hang your zero-g hose at it.
Sale
JBscoop Garden Hose Holder, Garden Hose Hanger Wall Mount for Water Hose, Extension Cords, Air...
HIGH MATERIAL QUALITY: JBscoop hose holder is made of 304 Stainless Steel material, withstand harsh...
COVENIENT USE: Our hose holder is ideal for water hose, extension cords, air compressor hose,...
SAFETY & ORGANISATION: The wall hose holder will turn your garden, workshop into an organized area,...
SIZE & CAPACITY: Our heavy duty hose holder wall mount measure 6.85x7x7.28 Inch, it can hold 70 ft...
EASY TO USE: The hose holder mounts on fence, side of house or wall. It can be mounted on concrete,...
Make a DIY Wooden Box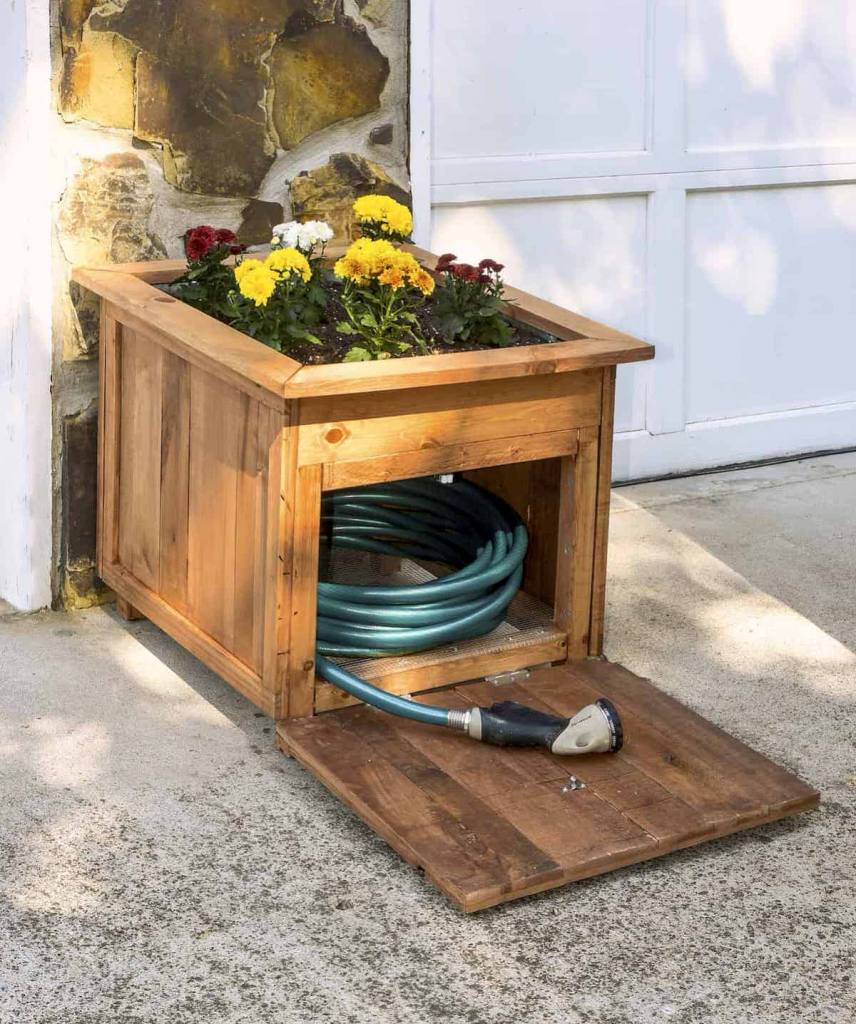 If you are good with the wooden work, you can make a DIY wooden box to store the zero-h hose. Place it near the tap and store the hose inside it. To give it a more beautiful look, either places a wooden plant pot on its lid or use colors.
Use Your Mailbox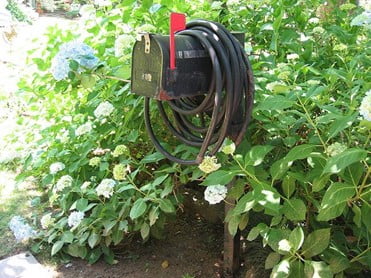 If your mailbox is inside your garden, then make full use of it. Make a bundle of the zero-g hose and secure it around the mailbox. Secure it well. Otherwise, it may spoil the whole look of the garden as well as a mailbox.
Use Your Deck
If you have a deck with lots of space inside it, you can use it to store the zero-g hose. You can use this method if you live in extreme weather conditions.
Some Tips to Extend the Life Span of Zero-G Hose
With the help of flowing tips, your zero-g hose can run for a longer period.
Drain out all the water after using the zero-g hose.
Never leave it under the warm sun. It may affect the quality of the zero-g hose.
Don't drag the hose in stones. It may affect the connectivity of the hose and nuzzle and may lead to leakage.
Try to buy the small length zero-g hose if possible.
These were the best methods to store your zero-g hose outdoors. Please make sure you use one out of it and don't leave the hose lying in the middle of the garden. If you have a pet, you need to book a secure place for the hose. Otherwise, the pet can destroy it in several hours.