As the vibrant Spring blossoms fade, the sizzling summer days tiptoe closer, ready to take us all by surprise! And what better way to bask in the glory of those golden evenings than by transforming your backyard into a luminous oasis?
Picture this: long nights spent outdoors, laughter filling the air, and the gentle glow of enchanting lights guiding your every step. No more stumbling in the dark or fumbling for your favorite grilled delicacies!
With many backyard lighting ideas, you can ignite your summer celebrations, create a haven of safety, and illuminate your outdoor adventures with style.
So, let's dive into backyard illumination and make those summer nights extraordinary!
1. String Twinkling Bistro Lights
Immerse yourself in the magical world of your backyard enchantment with the secret weapon of outdoor string lights!
These humble yet awe-inspiring additions have the power to turn your ordinary outdoor space into a captivating wonderland. Just imagine, as dusk unfolds, how the delicate glow of these whimsical lights casts a spell on your surroundings, creating an outdoor dining experience that will be the talk of the town.
Take a cue from the brilliant minds behind Cider Press Lane and witness how a simple strand of lights can ignite your imagination and elevate your backyard to extraordinary heights. Get ready to transport your guests into a fairytale realm under the starry night sky – a scene of sheer enchantment that will leave them spellbound!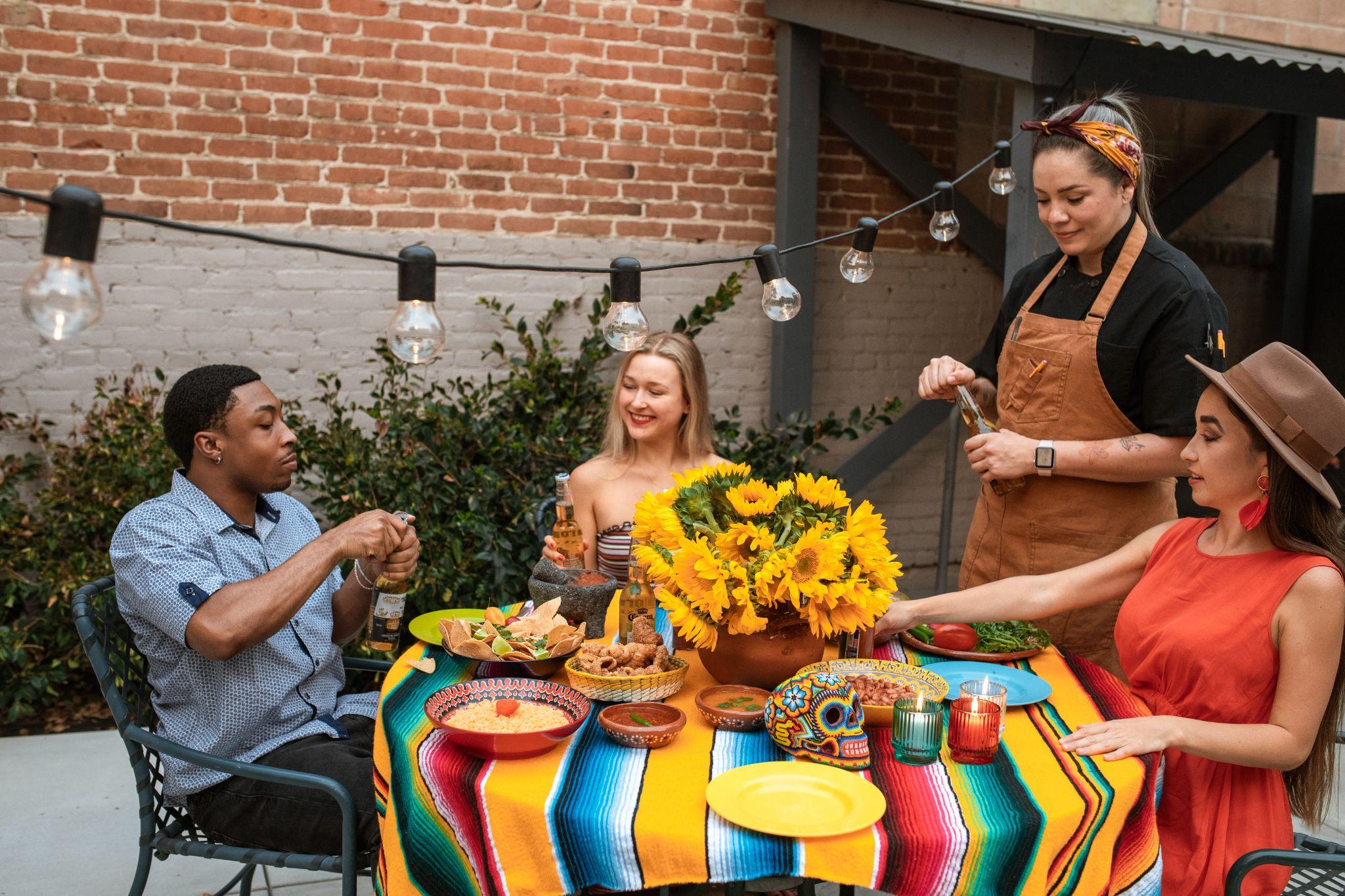 2. Wall lighting
Step into a world where backyard illumination reigns supreme, and let me introduce you to the captivating realm of wall lighting. Amidst the options available, wall lighting emerges as a shining star, offering an array of advantages that elevate your outdoor space to new heights. Picture your porch, patio, or deck transformed into a haven of radiance, courtesy of skillfully wired wall or deck lights.
Suddenly, the once-underutilized areas of your backyard come alive with the warm embrace of light, beckoning you to immerse yourself in their newfound usability. And when it comes to wall lighting, the choices are endless. Choose from majestic moderate voltage lights delicately attached to the magnificent brickwork, posts, or siding that graces your outdoor sanctuary.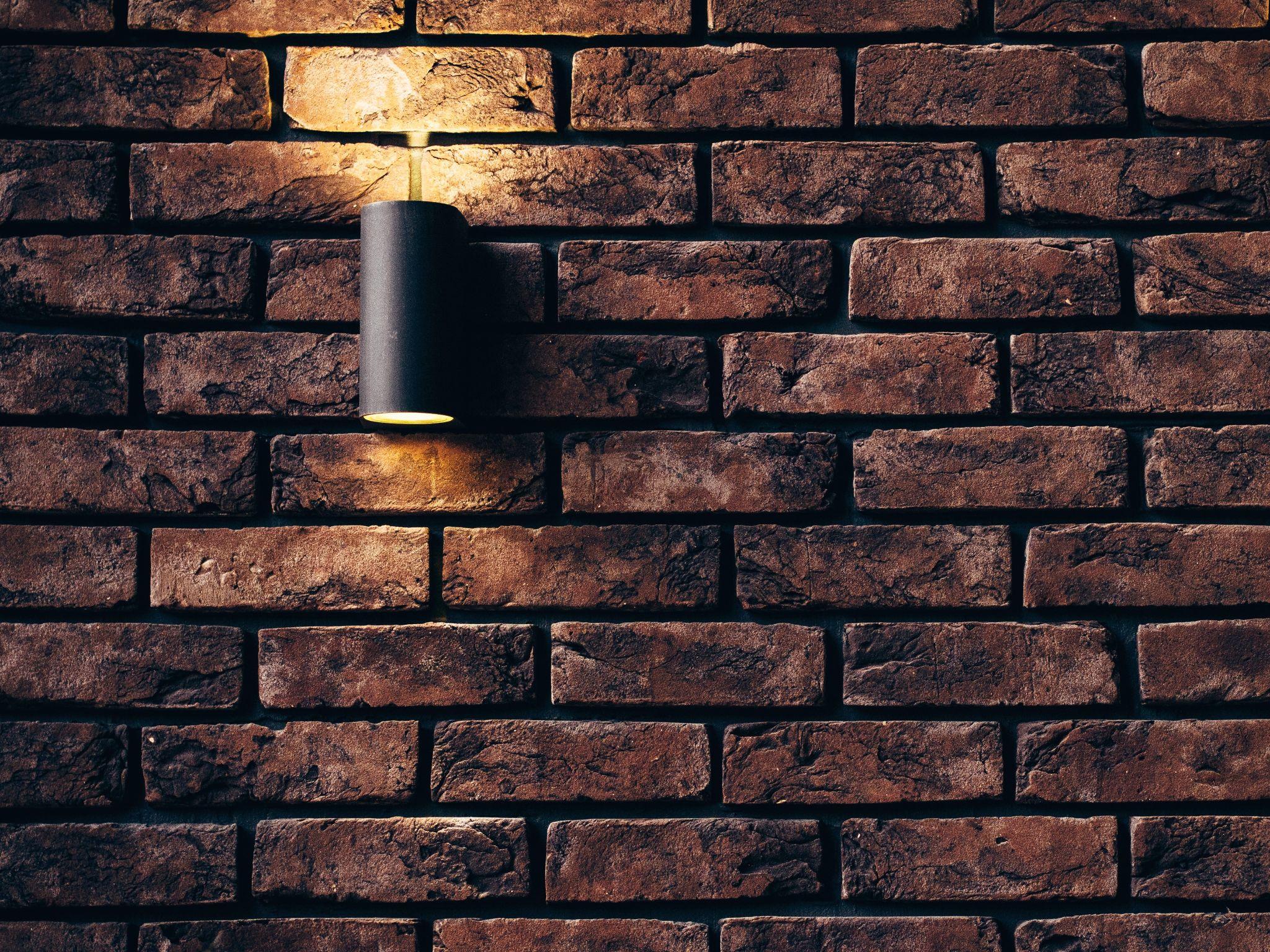 3. Tote Around A Table Lamp
Unleash your backyard's mesmerizing potential with the ultimate flexibility and charm: rechargeable or battery-powered LED lights!
Take a cue from the remarkable backyard of Jen Rothbury, the creative genius behind Crack the Shutters, and behold the vintage-inspired allure of these captivating light sources. As evening descends, watch these magical lamps cast a soft, romantic glow over every nook and cranny of your outdoor sanctuary.
4. Cattail Lights for Tall Grasses
Embrace the whimsical side of nature with the enchanting allure of cattail lights! These extraordinary illuminations can transform your backyard into a mystical wonderland, adding a touch of magic to your existing vegetation.
Imagine the ethereal beauty of cattail-shaped lights gracefully swaying in the breeze or that delicately wraps around the foliage, simulating the alluring dance of leaves at twilight. With cattail lighting, you can seamlessly blend the sleek elegance of these fixtures into your natural landscape, elevating your outdoor space to new heights of enchantment.
5. Deck Lighting
Deck lighting, oh, how it weaves its mesmerizing spell! This exquisite design style adorns the railings and posts of your deck, casting a radiant glow on every nook and cranny of your outdoor haven. With deck lighting at your disposal, the social dimension of your outdoor space expands, inviting lively gatherings that stretch into the enchanting hours of the summer.
No longer will the darkness confine your festivities or pose tripping hazards on unsuspecting wanderers. Thanks to the illuminating power of deck lighting, each step becomes a guided journey, bathed in gentle radiance.
Conclusion
In the realm of backyard illumination, the possibilities are endless. You can transform your outdoor space into a luminous paradise from twinkling bistro lights to majestic wall lighting, portable table lamps to ethereal cattail lights, and enchanting deck lighting. Embrace the magic of summer nights and let your backyard shine with style, creating unforgettable memories under the stars.