One of the most important and basic needs for a human being to have a sound and peaceful sleep. For that quality of the bed is key as it can make a person sleep well or not. If sleep is not proper the next day will go waste as he/she is frustrated from last night.
To make every individual have a nice and peaceful sleep it is necessary to choose a perfect bed which lasts long. To make this easy we are going to list out some facts about wooden bed and upholstered bed. By reading this one can choose easily.
Wooden Bed
This is a popular and most common choice preferred by people because of its toughness in the material, which lasts long and perfect for a durable, timeless, and nice piece of furniture. The plus point for wooden beds is they are easy to maintain and care for.
Wooden beds make the room beautiful, warm as they use natural wood to prepare. A fine polished wooden bed at the center of the room is enough to give a scenic view in a room.
However, one needs to be aware of which is the best wood for the construction of the bed frame. In the market, they are various kinds of wood which under hardwood and softwood.
Best Hardwood List:
Maple
Cherry
Birch
Mahogany
Oak
Walnut
Poplar
Best Softwood List:
White Pine
Yellow Pine
Cedar
Fir
Compared to both wood types of hardwood is better as it is more durable, expensive and takes time to grow. Because of this, they appear dark in colour but very hard in nature. Maple, oak, birch is most used among hardwood because of their quality.
Softwood such as plywood, engineered wood is very cheap and easily available so people prefer to use softwood sometimes. But it is best to prefer hardwood to softwood. The last step in preparing the bed is finishing with driftwood finish or walnut finish or cherry etc.
To overcome the problem of bad comfort with wooden bed people came up with the idea of an upholstered bed.
Upholstered Bed
A bed with the most softness and comfort in the market is an Upholstered bed. A person feels relaxed and there is no fear to lean back in this bed. The upholstered bed is wrapped in a cushioned fabric which gives you softness and comfort.
They are versatile which means a variety of options with different colors are there in the market. This bed is costly and requires proper maintenance. They make the bedroom more beautiful and encourages everyone to sleep as soon as they walk into the room. In this bed type finish is optional.
Advantages and Disadvantage of Wooden Bed and Upholstered Bed:
Upholstered bed has the most softness and comfort in the market the durability depends on its usage because of its luxurious and soft nature.
No need to worry about spills, liquids, pet hairs etc. as they are good resistant. Maintenance is easy for wooden beds.
Wood Vs Upholstered bed can fit into any room because of their qualities.
The disadvantage with the wooden bed is discomfort. One gets headache easily because of the hardwood frame. One cannot lean on them.
The disadvantage with the upholstered bed is intense cleaning. As they are not super resistant, they can be easily caught by spills, stains, pet hairs and so on.
As we have an idea about both kinds of bed, but one must know the type of wood in detail to make a wise decision. Details about the wood type are explained in detail to avoid confusion.
List of Best Wood for Wooden Bed in detail
Maple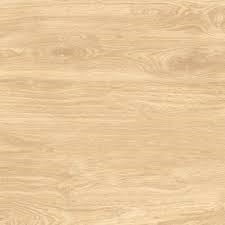 This is top used wood for preparing beds. It is perfect wood material as they make a wood that does not shrink faster with time. This increases the durability of a bed. In addition, maple is also available in a soft form which comes from silver or red maple tree.
Cherry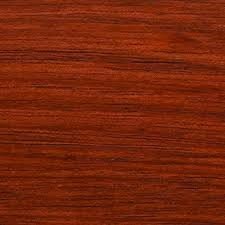 This wood is prepared from a cherry tree which has a good resistance power towards shrinking, swelling, and wrapping. Because of this nature, one can make a strong bed. This wood is used to make headboards too. They look reddish-brown.
Mahogany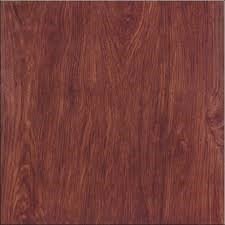 It is used as one of the best woods because of its good resistance power towards decay. It is stable and durable. This wood is used frequently in the wooden furniture world because they are easy to curve. It ranges from tan to reddish-brown.
Oak Wood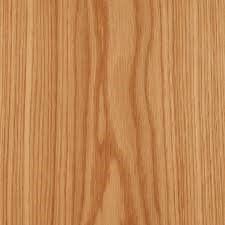 This wood is perfect for making a wooden bed for those in high humid conditions. As Oak is super resistant towards moisture, they are perfect wood material. One more reason is they can protect the bed from fungal and insect attacks. Oak is used in most of the manufacturing process of the bed. It is indifferent colors like white, red, brown etc.
Walnut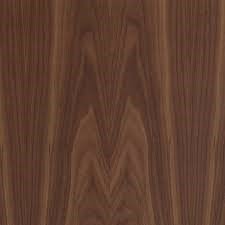 They are easily polished which is easy to use in manufacturing beds, headboards, footboards, cupboards. It is dense and tight-grained, but extremely resistant to swelling and wear. Available in different colors.
Poplar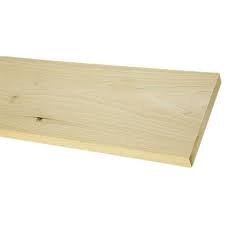 This wood is weakest among different hardwood but still used as wood for bed frame. It has a light tan shade. It is durable and resistant to shrinkage compared to most types of softwood.
White Pine
This wood is soft which has led to resistance power. It easily shrinks and swells. They are easily available which makes them easy to use. Its soft nature can wear the colour of bed easily.
Yellow Pine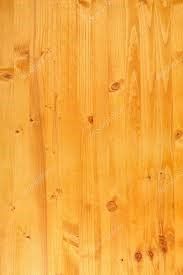 It has a grainy composition in nature which is avoided when the materials are exposed. A weak wood material. It is available in shades of tan, orange and yellow.
As we are now aware of wood materials you can make the correct decision in the construction of a good wooden frame for a quality bed. Still, if you are not able to decide which bed is perfect take professional advice for a good bed that gives you sound sleep.
Final Words
The plus point for wooden beds is they are easy to maintain and care for. Wooden beds make the room beautiful, warm as they use natural wood to prepare. A fine polished wooden bed at the center of the room is enough to give a scenic view in a room.
Wood is of two types used in the construction of bed frames. Hardwood and Softwood. Maple, oak, birch, yellow pine, white pine are few kinds of wood used for wooden bed frame.  Upholstered bed is the softest and comfortable in the market. They are perfect for a sound sleep. bed with the most softness and comfort in the market.