Our bed is a place where we find ourselves the most comfortable. Whether you want to read a book or want to binge-watch all day, your bed is the perfect comfy partner.
And that we are talking about comfort, can we forget an upholstered bed? These beds win the game when it comes to comfort. While wooden beds are classic, upholstered beds take away the crown with their comfort level.
Are you thinking of installing a new bed and are left perplexed since you've got no idea about upholstered beds? Why not take a little guide with us? In this post, we will let you know everything about upholstered beds along with their pros and cons and discuss Wood Vs. Upholstered bed.
Let us get started.
What Does Upholstered Bed Mean?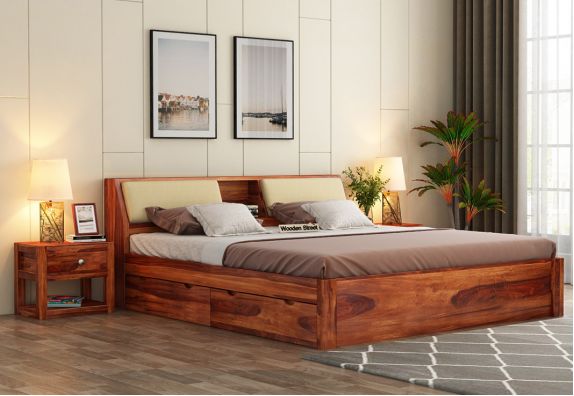 Upholstered beds are beds with elevated headboards made up of different nature as well as synthetic fabrics. Let's say velvet or leather, for instance. Usually, wood is not used at all. The additional layer of the luxurious fabric over the top provides the absolute comfort for which upholstered beds are known. We can say that the headboard is the essence of the upholstered bed.
Just when it is all set to get you all cozy in your bed, it's time to adorn it up with different creative visual designs. Now, this is all up to you. Whether you want to keep it plain for more of a classic look or show off a wild artistic side. Or you can go with traditional designs too to give it an antique yet aesthetic appearance.
Now, when you know what an upholstered bed is, let's have a look at its pros as well as cons.
Advantages of Upholstered Bed
1. Comfort, Comfort, and Comfort
No other bed screams comfort as the upholstered bed does. Is there any other pleasure other than getting a good night's sleep? And this bed is sure to provide you with the warm atmosphere you need.
2. A Wide Range of Shades
Upholstered beds will leave you scratching your head with their wide variety of colors. The colors are easy to go with any furniture and will showcase the royal look of the bed appreciably.
Well, we can say the upholstered bed will surely embellish the bedroom's overall look.
Disadvantages of Upholstered Bed
1. They Are High Maintenance
This is the most common concern for people who opt for upholstered beds. And let's face the truth; they are not very pocket-friendly. Even after you spend quite a lot on them, they are high maintenance after the installation. A small tear and it will cost you more than expected.
To maintain the neat, clean look of the bed, make sure it does not get crumpled or get any wrinkles.
Also, if you have a pet that loves lazing around in your bed, then this news might disappoint you as well as your pet. If their hair gets stuck into the soft layer, removing them will be the most difficult job. But you can go for leather varieties to minimize this problem. And see to it that they are not too harsh on the padding or else, as you know, the repair is not quite cost-effective.
2. They are Not Dust-Friendly Either
The soft, cushiony covering is loved by dust a lot, and it needs to be dusted literally every day. Vacuum clean it at times to keep you from allergies if you are sensitive to dust.
3. Takes Up More Space
If you want to fit your bed into a smaller space, you might want to go for other varieties other than the upholstered bed. Even though you fit it into a smaller space, this bed will take up a whole lot of space, giving a crowded appearance to the room.
Wood Vs. Upholstered Bed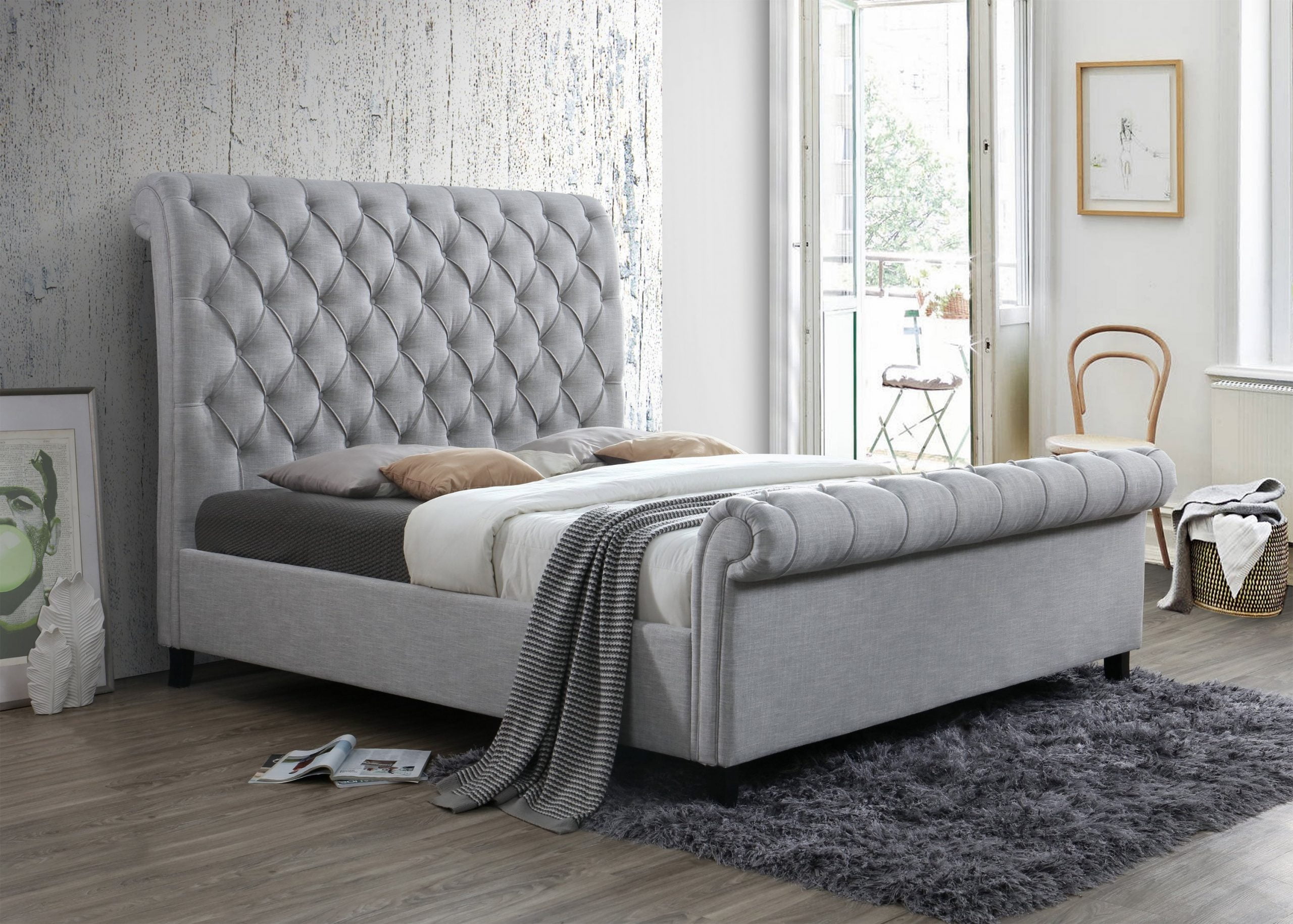 With both available in various shades and hues, there is a tight race between wooden and upholstered beds. While wooden beds are the timeless classics, upholstered beds provide the utter comfort that no other variety does.
When it comes to cleaning, wooden beds are straightforward to go with. At the same time, upholstered beds come with an extra-long headboard perfect for sitting back and enjoying your favorite romantic novel.
We're sure before you reach here, you might have got busy choosing the perfect upholstered bed for yourself. See you next time. Till then, let us get lazy in that upholstered bed!