Well-rotten plant and animal residues are called compost manure. Compost manure means that it should be thoroughly rotten before use in the fields.
The compost's essential requirements are air, moisture, favorable temperature, and a small nitrogen amount. It is an activity of microorganisms and recommends adding suitable inoculums to introduce microbes to weaken the material. 
Compost composts high organic fertility in crop and plant nutrients, which improves soil physical characteristics, reduces bio-waste in the field, and eliminates pathogens. In this way, compost manure is an essential part of organic farming.
How Compost Works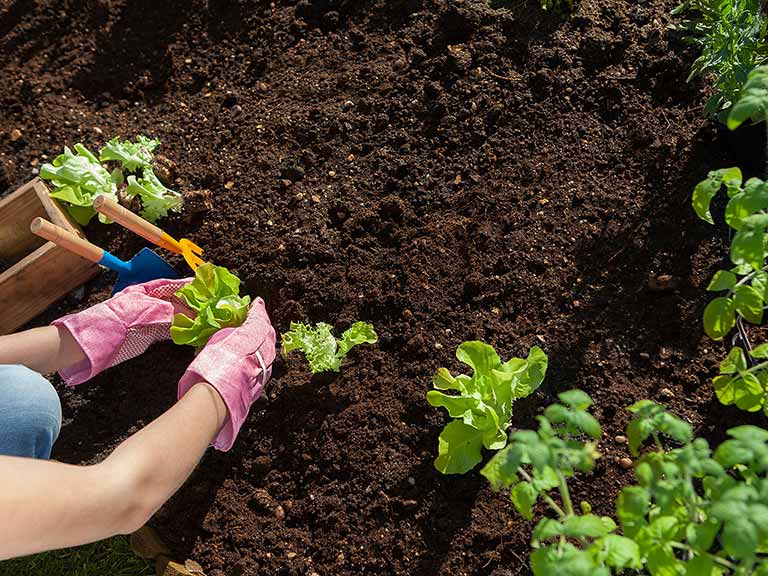 Compost manure is significant when you create an AC condition, which supports the growth of small organisms in the soil in the name of microorganisms. These are bacteria and fungi that can see only by microscope.
These microorganisms are required to break down plant and animal waste. They produce heat during the breakdown of plant and animal waste.
After a few days, the finished compost pile will heat up, and steam may also appear when opened. When decomposed as waste material, they release nutrients into such substances, used in crops and plants.
Compost to Manure
Crop residues, animal and domestic organic waste are dump into the pit. It is left to decompose with proper moisture for 4 to 5 months. After this, you will see that manure is ready for use in the crop.
Waste material is left under the shade and left to decompose in the above manner. Both methods produce fertilizer, but you will see that the quality of nutrients in compost low in this process.
Although high-quality fertilizers can employ for intended purposes, crop yield can increase without farmers having to use expensive inorganic fertilizer. This type of compost is called rich manure.
Requirements for Compost Making
For compost, choose the place where the effect of air, sun, and water should not be high, i.e., in a balanced amount, the mixture or garbage should neither be too wet nor dry.
The place for composting can select either above ground or as a pit. If we are doing above ground, then weed clean the weed from that place and make a few centimeter layers of soil with water. After wetting and pouring garbage on it, similarly, if you are using the pit, they also make a soil layer and sprinkle water.
After putting garbage, a 15 cm layer of sand should prepare, and it should completely melt with water.
Compost Making Process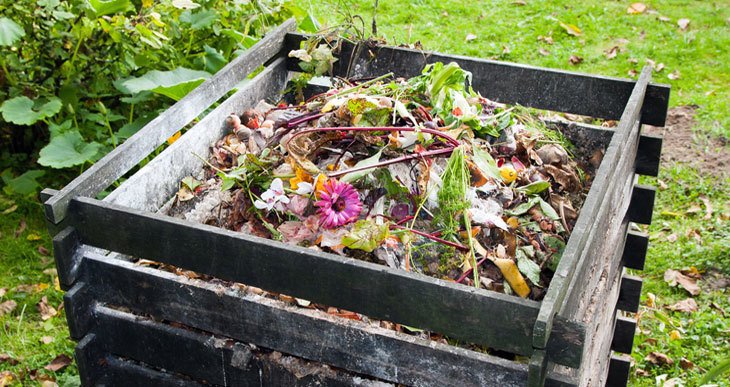 A proper size pit can be 20 to 25 feet long, 5 to 7 feet wide, and 3 to 10 feet deep. If you have a mixture, you can make it bigger, and if you have less, you can make it smaller.
If possible, add more residues of plants or crops to the mixture for more nitrogen, which can get more nitrogen.
While adding the mixture, take care that there should be no free space in it, fill the pit well, and apply cow dung on top of it; after that, make a layer of 15 cm of soil, which should melt with water.
After adding moisture to the pit and leave it for 4 to 5 months, now after that time, you will see that compost is ready with the necessary nutrients of the crop.
Add compost manure to the moisture-rich field 3 to 4 weeks before sowing and mix it well in the soil with any device. So that the nutrients can progress well in the land and the farmer can get a better yield.
Merits of Compost
It is cheap because it is prepared crop residues, dung, grass, and other household wastes.
Plants ingest their nutrients directly instead of more.
This has an immediate effect on crop yield.
The water holding capacity of the soil increases, which supports the crop and saves water.
The nutritional power of the land is not affected.
There is no pollution effect on the environment; that is, it eliminates environmental pollution.
Health is not affected by products made with organic fertilizers.
Topsoil
It is the upper layer of the land, which is called the Topsoil. The thickness of this layer is more significant. In this Horizon, animals' and plants' dead organs, their excreta, decayed leaves, and other organic matter are found by the fungi and Decompose substances of bacteria. Go, who make Humus. Soil becomes fertile when Humus adds. Soil is usually sand.
After animals' and plants' death, their organic matter decomposes as follows, which creates a Litter. It contains Fresh Dead Organic Matters. Under this litter, partially decomposed organic material of the previous season is found. 
If we are going to plant a garden in our backyard, the Topsoil adds the bulk, and compost adds quality. The use of compost and Topsoil depends on when you want to use them like. If you are starting something, you always need Topsoil. If you are going to grow something on the previous land, you must need good compost.
Advantage of Topsoil
Topsoil is necessary for maintaining a lovely Garden because it contains all nutrients that the plant needed for survival.
Topsoil's motive is to provide a seedbed for the germination of plant seed, which is an expensive input item for plants.
Topsoil supports beneficial microorganisms, which plays a vital role in the decomposition of plant wastage and recycling.
Improves water infiltration supply energy to microorganisms that are present in the soil for a beneficial purpose.
Provide gummy material or glue material that binds the particle of dirt, which increases the water-holding capacity of soil
When to Use Topsoil & Compost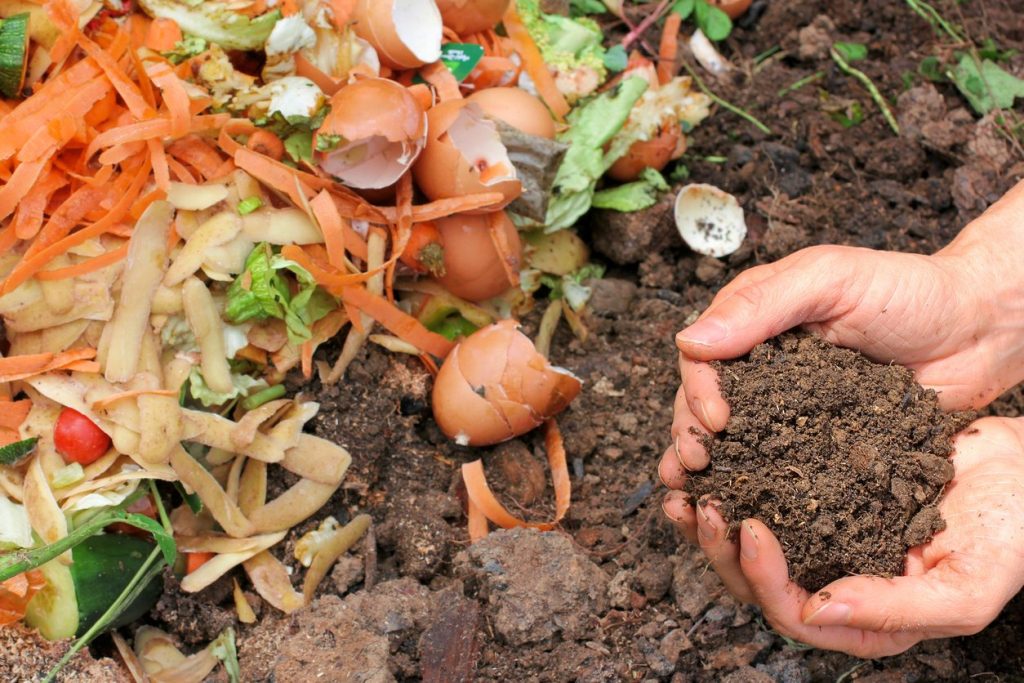 Topsoil can be used when you establish a new lawn in your backyard, a new Garden pot you will make, and landscape bed topsoil is usually needed when your existing soil is impoverished. So, to improve the quality of your garden soil, then you must go for the Topsoil because your previous soil was nutrients deficient and extremely poor textures, which are resisting plants to thrive.
In this scenario, going for Topsoil is the best option, which will bring the high organic matter content to your garden topsoil layer should be something three to six inches layer that is enough to form a new lawn.
If your existing Topsoil has adequate nutrients in your lawn, you can mix it with composing to create a good quality Garden bed. In cases where Topsoil has not adequate nutrition, you can mix Topsoil with compost to create high-quality Topsoil, which will help you create high-quality Garden soil. 
Compost adds the organic matter in Topsoil most of the time is the most beneficial method some landscape plants prefer to grow on poor soils. Keep in mind which kind of plant you will grow will it be able to survive in this quality of soil usually, compost is used when the pre-existing land where cultivation has done.
Amending compost on the existing Garden bed will be beneficial, and it is more likely to be turned in your favor when you are using the same spot of vegetable for many years.
The possible nutrients that are light in texture compost can either be used as existing plants around them, mixing in for a few inches, will help throughout the year.
Maintain the spongy nutrient content of the soil and the pH values f compost and is mixed in the landscape bed. Those plants that prefer to tie landscape that train good soil quality then mix the good compost will increase the soil's quality.