Besides sleeping, bedrooms and school dormitories along with oldest bonsai tree on study table make excellent study spaces. All you have to do is carefully organize a space beside your bed, sit down, and start studying. Many students contend that bedside study spaces are just as good as libraries, and sometimes, even better. Why? Unlike school or public libraries, bedside study areas are not time-bound, meaning you can use them even way into the night.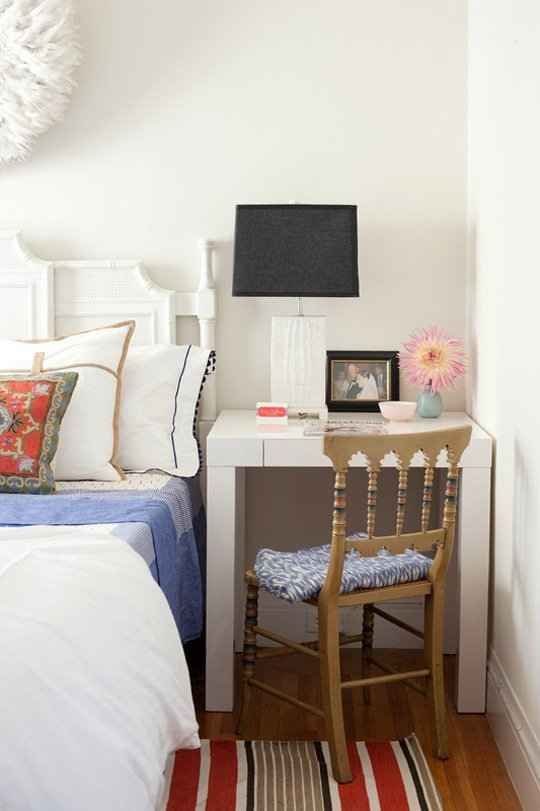 If you are looking to create a study space by your bed, this article will be helpful. Below, we walk you through 5 simple steps of doing it. Let's start.
Eliminate Any Distractions
The first thing to do is to get rid of any distractions in the room. Every person will be distracted by different things, but generally, some of the things to remove will include:
Video games;
Smartphone;
Multiple tabs on the computer;
Multiple displays with distracting content, e.g., chats, YouTube, and other channels/ sites;
Snacks or meals;
People who are not helping with your study, e.g., study group members.
If you are having trouble determining what to take out, there's a trick you can use. Start by removing everything from the room and then add the items you'll only need for studying one at a time. The trick here is to ensure that you pick only the things that put you in a studying mood.
You want to be left with a bedside study space that enhances your attention. This way, you can focus on your studies with the least effort, thereby allowing your mind to digest and retain your content.
Put Everything You'll Need Within Reach
A good bedside study space has everything you need within reach. The subject you are studying will often determine what you'll need to have by the side. For example, if you want to write an essay, you'll need a dictionary, study notes, and a suitable essay template. A laptop will also come in handy in helping you do research or find a reputable essay writing service for professional assistance.
The things you'll need for your bedside study can be categorized as either essential or non-essential. Essential study items include:
A comfy study chair and desk;
A PC or laptop;
A textbook and notebook;
A Calculator if you are studying subjects that call for calculations;
A paper to note any thoughts that come into mind.
Some students will need some other things to make their study spaces complete. While these items are important, they are not particularly necessary. These non-essential study items other than ultimate frisbee discs include:
A hot or cold beverage;
Snacks such as nuts, bananas, or popcorn;
Motivating paintings or quotes;
Music;
Timers;
Noise-canceling earplugs.
Work on the Lighting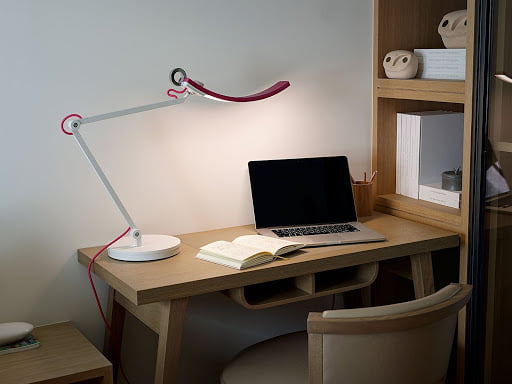 The natural light tends to excite and give us a burst of energy. Studies have shown that learners are more ingenious under warm light and more concentrative under cold light. Given this, if you want to feel more creative, consider studying near the window where the sunlight is getting in.
Every person has unique lighting needs. If you are looking for a desktop bulb, ensure that you check out different offers. You'll want to purchase a lamp that's ideal for you. It means a light that spares you from squinting and does not hurt your eyes.
Appeal to Your Senses
Ensure that your bedside study space appeals to all of your senses. To make the area appealing to the eye, consider using colors that encourage tranquility and balance, such as blue, green, and other cool colors. You can appeal to your sense of smell by infusing subtle and pleasant scents such as peppermint, lavender, and rosemary. Such scents are known to elevate mood and boost productivity.
Work with What You Have
You do not have to get everything as we've described here. It is understandable since some bedrooms or dorms can be relatively small, making it hard to bring in all you want. Besides, you might have to work with the study equipment already provided to you, limiting personalization. And not to forget, you also have to consider your roommate if you are sharing a dorm.
No matter the hiccups, it is best to stay adaptable. This way, you can work well with any bedside study space.
Final Thoughts
A good bedside study space will ensure that you get the most out of your studying sessions. We've shown you how you can easily set up yours, so it's time for you to put it into practice. Feel free to carry on with the conversation in the comment section below for more insights and discussions.