Have you ever felt irritated or tired while changing your vehicle tire?
Obviously, it is hectic!
Many car owners feel exhausted to change or cut the old tires of their vehicle as it is a long and energy-draining process. These tires are basically of two kinds, i.e., a regular tire and steel-belted tires. Regular tires do not take much time while cutting, but steel-belted tires, on the other hand, take a long run to slice down.
Through this article, you will get to know the best way to cut the steel-belted tire, which is extremely challenging at times. But now, you do not have to think twice before cutting them down. So, without wasting any minute, let us start exploring some great techniques.
Get Started!
Dot the Areas
Take a sketch pen of blunt tip marker to mark your tire from where to cut. Try to keep your hand stable and make a dotted line from your pen. It might get difficult to manage while making the line as the tire's texture is very thick and rubbery. This step could be time taking but is the most important point. So, be very cautious and make a proper dash-dotted line.
Piercing the Tire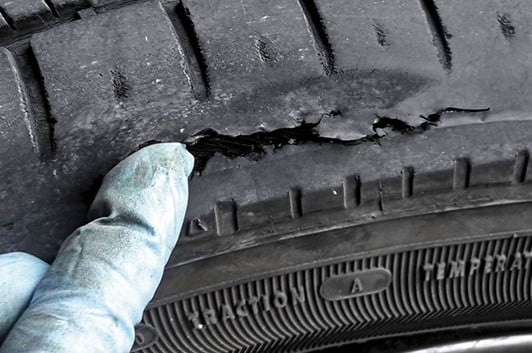 Now, you start puncturing the tire over the dotted line. For that, take a suitable cutter (saw blade) and start slitting the tire following the marks you have made. Avoid trying to cut from the bed as it is hard and may damage the cutter. Its edges may not come out as smooth as you expect, but a proper cut can work to get the proper end-up. Be careful while you cut.
Making Patterns
Sometimes, we just do not want to cut it simply. Rather we experiment with making some easy-to-cut patterns. So to cut a tire in such a way that it gives a good design, you need to bore a hole inside the bead and try to slit from the inside of the tire, taking the bead along with it. When the bead is completely cut, it would be a trouble-free task to cut the tire.
Following the Marks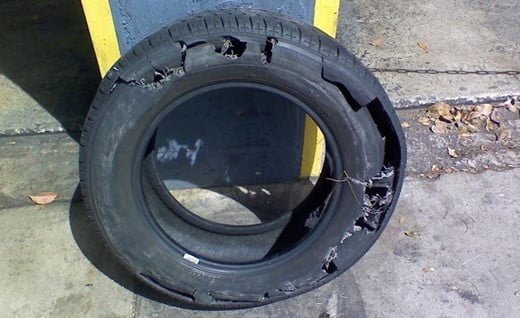 To remove the tire in this step, you can either make the dotted line once again or try to know where to cut. After cutting, it will come out looking like the shape of a donut. The only way to have a smooth and steady result is to keep your machine to the point, i.e., it should be sharp enough to cut through the tire, also follow the line you have marked.
Detaching the Rubber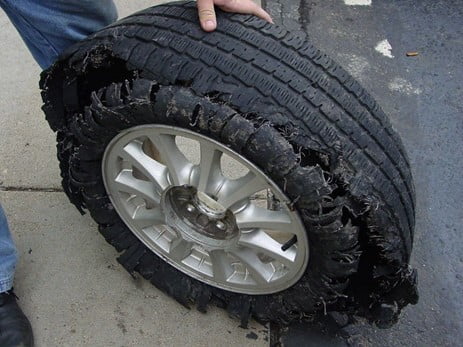 Now, keeping everything safe and sound, try to detach the rubber from the main tire and have a keen glance if the tire has made it up to mark or not. You can use any equipment like a chisel or file to help in detaching the rubber. Keep the detached rubber aside for further usage. This is a simple process after cutting and does not even take much time to work upon.
Removing the Waste
Now, keeping everything safe and sound, try to detach the rubber from the main tire and have a keen glance if the tire has made it up to mark or not. Remove all the waste parts after slitting the tire completely. Later, close the remaining section by binding it al-together. It is necessary to separate waste and get it out as it can be stuck in between, making the whole process even more difficult.
Picking the Right Tool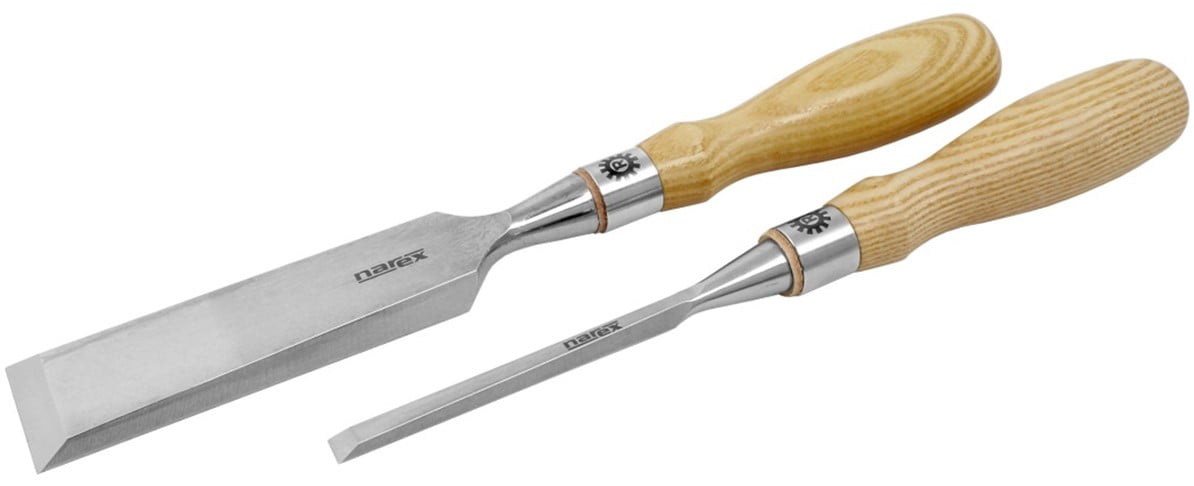 You sometimes know where we lack? Yes, choosing that one perfect tool that will help you in cutting the steel-belted tire like butter. The tool which we use doesn't need to be generally perfect for you. You can pick the equipment according to your comfort and choice. The suggested tool for this process is 'Chisel,' but it may vary from person to person who works and feel comfortable holding it.
Sale
Hurricane 4 Piece Wood Chisel Set for Woodworking, CR-V Steel Beveled Edge Blade, Durable PVC High...
Premium Material: Drop forged chrome-vanadium steel blade for durability and heat treated for edge...
Widely Function Edge: Bevel edge for woodworking carving multi-purpose use, suitable for all soft...
Various Sizes: 1/4",1/2'', 3/4'', 1'', full length blade guard for added safety
Durable Handle: PVC colored transparent high impact handle
Surface Treating: Lacquer coating protects and lubricates blade for smooth cutting
Taking Precautions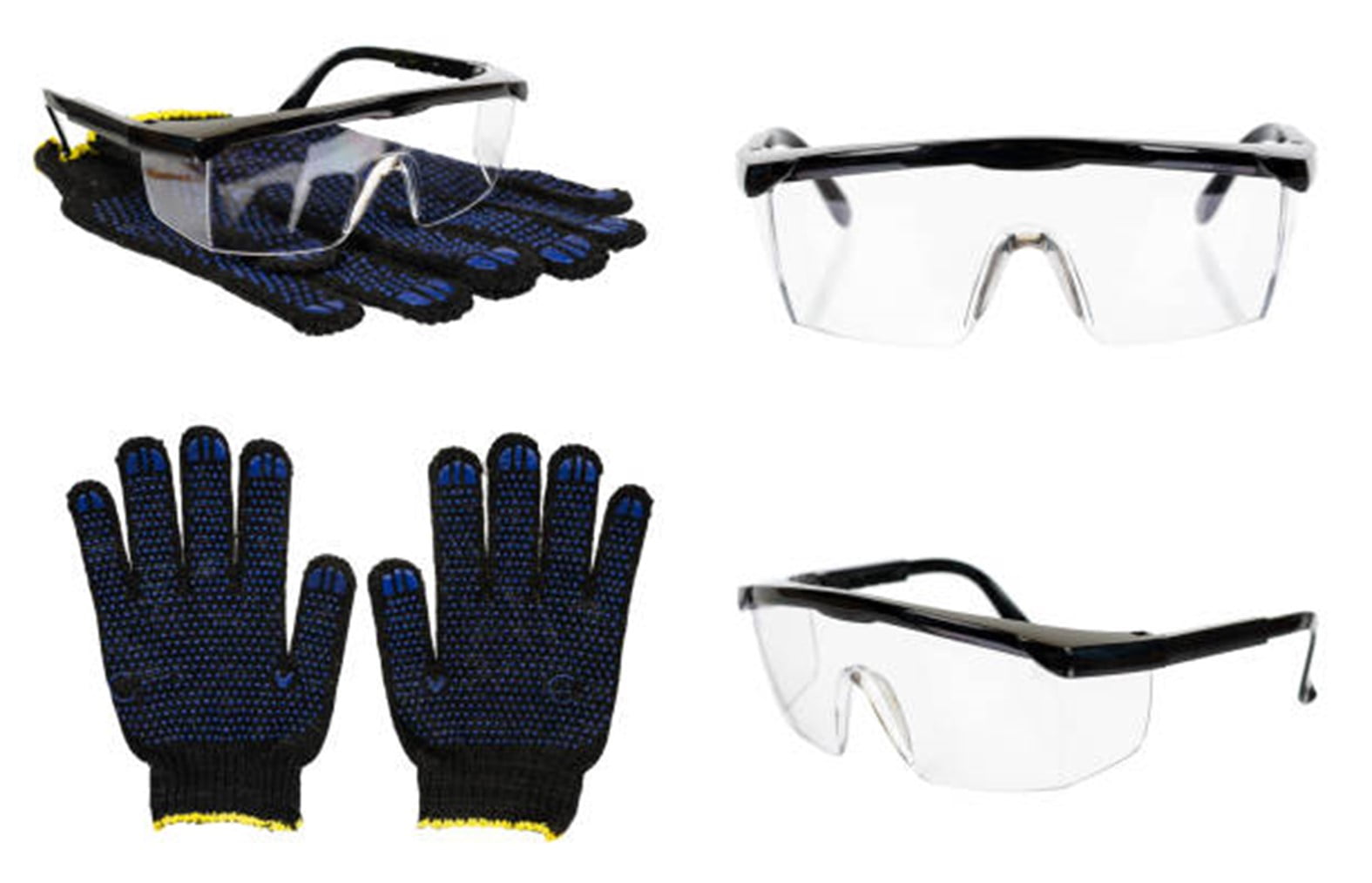 These procedures can be hazardous as the machines used to cut these tires have sharp blades and cutters embedded into them. So to avoid injuries and accidents, one must wear glasses or eye protectors, helmets, leather gloves, a mask to avoid inhaling fumes and smoke, etc. Be habitual of working slow and switching off the equipment every time after you use it. It would cause less harm and mishaps to occur.
KAYGO Safety Work Gloves PU Coated-12 Pairs, KG11PB, Seamless Knit Glove with Polyurethane Coated...
✔️COMFORTABLE AND BREATHABLE:13 Gauge Seamless knit shell offers Good Comfort, finger Dexterity...
✔️GOOD ABRASION PERFORMANCE:Polyurethane coated palm and fingertips provides a secure grip in...
✔️Multiple Applications: Ideal for general light to medium duty tasks in dry and slightly...
✔️COMPLIANCE: CE EN388 3121
✔️Recommend washing gloves in tempered water not exceeding 104oF or 40oC. A mild non-ionic...
Tire Planter Ideas

There are many ideas of tire plantation where we can make a good garden out of them. You can make swinging pots, decorative cup pots, wall hanging tire plants, tire wells for plants, tire nurseries, and many more. You can accessorize your backyard or garden with different exciting and innovative tire planter ideas. Just a little exploration is needed. You can have an idea through the internet to DIY them.
Closure
Bringing up this article to inform you the correct and accurate way of trimming the steel-belted tire of any kin do vehicle was significant. Many people know how to do it but attempting it most easily and refreshingly.
So, we made it simpler for you and upgraded your efforts in an uncomplicated manner. We hope this article has helped in your search. Let us know in the comments if this method worked for you.
Great Day Ahead!