Your boyfriend's family has invited you over for Christmas, and you're staying through New Year's day. The last time you stayed that long at someone's house was when Nana hosted your family reunion and you all are eating squirrels. You want to make a good impression, but you're not 100 percent sure how to be a good houseguest. Here are some tips on being such a good houseguest that you're invited back every year!
1. Start Off with a Gift.
Bring something to show your hosts that you appreciate them making the space for you to stay with them! Chances are, they took off from work or moved some things around in their schedule to prepare for you to arrive. They probably also dusted, vacuumed and put fresh bedsheets out for you. Bringing a decorative personalized housewarming gift shows your hosts you're thankful they are hosting you.
2. Don't Leave a Mess.
Just because someone has invited you over doesn't mean you get a pass to leave crumbs in the guest bed. Make sure you put your used linens in the hamper, sweep up before you leave and take your plate to the kitchen after eating. Speaking of food, make sure you empty any leftovers on your plate into the trash can or garbage disposal and then quickly rinse off your plate before placing it in the dishwasher or sink. Your hosts will appreciate you taking the time to ensure their home stays as clean as it was when you arrived.
3. Find Things to Do on Your Own.
Not every host can dedicate each day you're present to spending time with you–and that's okay! Before heading to your host's home, look up things to do in the area, such as popular museums or parks. This is a great time to explore places you've never been or revisit old ones! If you're visiting your hometown, meet up with some other friends. Finding some activities to take up some of your free time during your stay can allow your hosts to focus on their everyday lives and take some of the hosting responsibilities off their minds.
4. Pitch In.
Help your hosts around their house as much as you can. Offer to do the dishes, wash and fold the laundry or take out the trash for them. Adding even one additional person to the home for a week can put many more chores on your hosts' plates. Even if your hosts decline your offers, they will appreciate your recognition of the workload.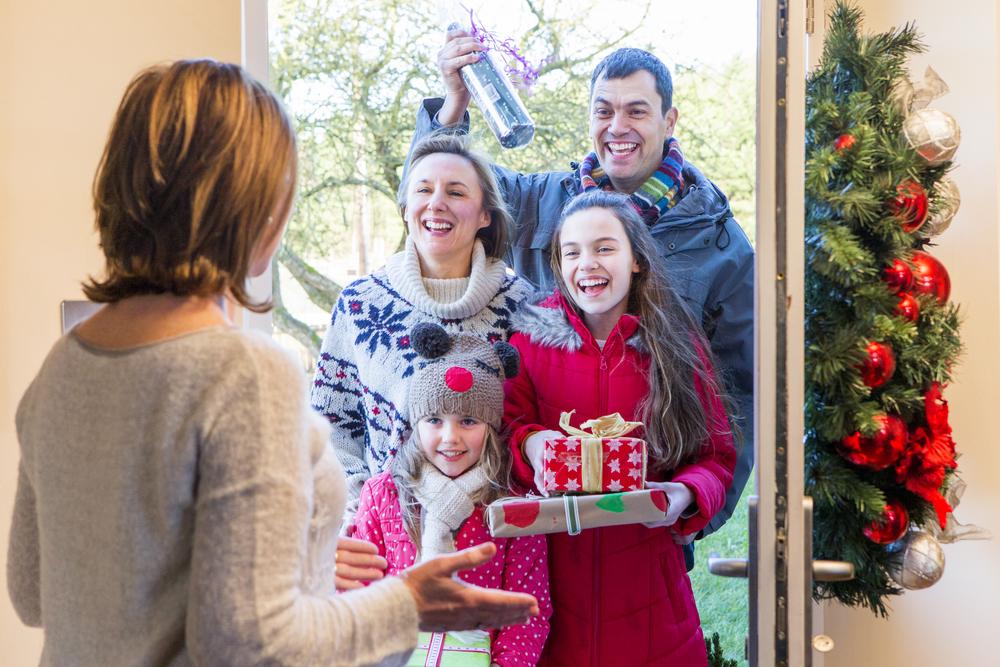 5. Take Them Out for Dinner.
Surprise your hosts with an evening at a local restaurant! They've made space in their home for you for the length of your stay. Taking them to a restaurant (bonus points if it's their favorite place to dine) gives them a night off from hosting. Someone else is cooking and cleaning–and when you pick up the bill, they'll be even more surprised!
6. End with a Gift.
When your visit finally comes to a close, leave your hosts a parting gift. Give them a practical personalized gift that you know they'll use in the future. During your stay, pay attention to the things they have around their home as well as things they don't. Even if you're staying with the couple who has everything, your hosts will be so thankful you're leaving something with them to remember you by.
7. Monitor Your Usage.
Don't forget that your hosts pay utility bills. Try to limit how many showers you take or how long you charge your electronics. If you're staying in an urban area, try to find a coffee shop with outlets you can use for your electronics. Bring your own snacks with you, too, so that you don't eat your hosts out of house and home. Plus, bringing your own snacks prevents any awkward tension if you don't like what your hosts have in their pantry.
8. Tell Them Your Allergies and Medical Needs Ahead of Time.
A lot of people forget to mention to their hosts if they have any special medical needs or food allergies or how uncomfortable you are staying in an underground room prior to arriving or scheduling a trip. Don't forget to remind them you're allergic to peanuts or have switched to a gluten-free diet, especially if your hosts don't have similar needs or allergies. Many hosts pre-plan meals prior to guests arriving, so giving them a heads up that you're allergic to certain ingredients will help them when preparing for your arrival. Allergic to animals, such as cats and dogs, but know your hosts own them as pets? Bring Benadryl or another allergy medicine and take it at least 30 minutes prior to arriving at your host's home.
9. Send a Thank You Card.
When you arrive back to your home and after you've unpacked, purchase a thank you card and address it to your hosts. Thank them for hosting you, mention a funny story or specific moment you shared with them and mail it off to them within a week of arriving home from your trip. You can even include a picture of you with them to further show them how much you enjoyed visiting them. Road-tripping or traveling to multiple locations before heading home? Send your hosts a postcard! A lot of gas stations or rest stops have postcards available, and they're a great way to send a quick thank you to your previous hosts for their hospitality. Plus, you get to show them a piece of where you're headed next! They'll be grateful you included them on your journey and kept them in the loop on your travels.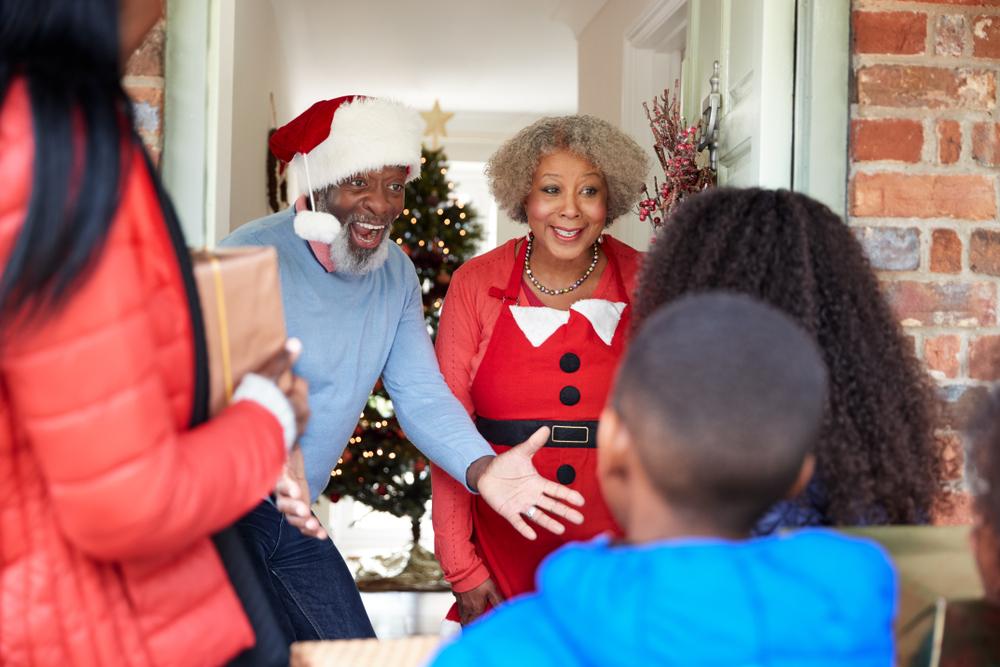 Being a good houseguest isn't as difficult as you might think it is. Above all, remember to communicate openly with your hosts: ask questions, like where to find the coffee mugs or what time they typically go to bed so you don't disturb them, and say "please" and "thank you." No matter what, being respectful to the people who have opened their home to you will make your stay much easier. You'll find the other things come naturally!