A gutter guard is defined as a metal or sheet or helmet which protects a place from entering the rain gutter. It makes it easy in cleaning the gutter water as majority of rainwater is protected by this gutter guard. It is a very useful thing during rainy seasons. But with great use requires proper maintenance and care.
In the market, many kinds of gutter guards are used in different conditions. The gutter guard protection system becomes difficult as the dirt of the rainwater remains on the surface for a long time.
Removal of gutter guard depends on the type installed. Hence, the removal of these gutter guards is a tough job but this article makes it easy. By reading this article one can gain enough knowledge to remove any gutter guard with zero problems.
 Before knowing the procedure, it is useful to know the kinds of gutter guards and tools required for the removal of any gutter guard. 
Gutter Guard Types:
Perforated gutter guards.
Metal mesh gutter guards.
Reverse-curve gutter guards.
Brush gutter guards.
Foam gutter guards.
Tools Required for Removal of The Gutter Guard:
Cordless power drill (For a few gutter guards.)
Normal screwdriver with cord.
Garden hose with spray nozzle.
Drop cloths.
Metal Mesh Gutter Guards Removal
It is similar to perforated gutter guards but the difference is that the surface is covered with a metal mesh. Steel or aluminum or micro mesh is used to create more room for water flow which leads to less debris.
They need proper protection as the mesh can become dirty or useless if the dirt sticks on the mesh for a longer time or heavy limbs can get damaged with severe weather conditions. Then removal of panel happens which follows below steps:
Locate the screws on or snapped edges system on the mesh surface once you climb up the ladder.
After identifying wipe, the debris using a brush from the metal mesh.
Then either loosen the screws or pry apart the snapped edges using a screwdriver.
Once you remove the metal gutter guard gives it to the other person to place on the ground carefully.
Ensure it is in a safe condition.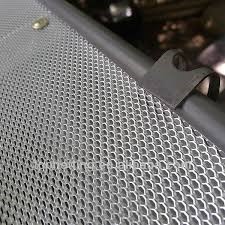 One of the famous gutter guards used by homeowners to install and use. It is easily installed on the existing gutter guard using screws or snapped edges. It is more durable. The removal system involves the following steps:
Tools required are gloves and a sturdy ladder.
Check the condition of the gutter guard before installing. Read the manual for any queries.
Wipe the debris out of the bristles.
Lift only the brushed sections out of the gutter. No need to remove the entire gutter guard.
Note An important advice to everyone out there whenever you have doubt or feel like I cannot do it by myself please seek specialist gutters who are experts in this task. Never feel shy to ask for help.