Gutters redirect rainwater away from your house to protect it from soil erosion, which can damage your basement and destabilize the foundation of your home. So, if you have them in your house, you need to keep them in good condition by properly cleaning them and preventing them from clogging.
When it comes to protecting your house, installing gutter guards can be a smart choice. But with so many such systems available in market it can be become a bigger mess to know exactly which one to buy.
Gutter guards are just another name for gutter screens, helmets, or covers that are supposed to prevent debris from entering your rain gutters. However, if you are new to this we've got you covered.
Right from what gutter guards to installing it and how to remove gutter guards, everything is covered in the article below. So, read till the end and get all of your questions cleared.
How Do Gutter Work?
Gutter guards have known to reduce the frequency of gutter cleanings. It lessens the number of times you'll have to clean your gutters. Let us understand how exactly the gutters work in helping in removing the rainwater.
For gutters to work effectively, they need to be completely free of debris. If they are left neglected, it may clogged with leafs, debris, pine needles and other unwanted waste, which can hamper their performance.
If gutters are kept uncleaned, the water with no place to go, pools over the side of your gutters and gather around the base of your home leading to serious issues.
Different Types Of Gutter Guards
The Gutter Guards can be classified in various ways. But there are basic six types of them-
Mesh
Reverse Curve
Nylon
Bottle brush
Foam Type
Non-gutter cover
Mesh guards are sheets filled with holes that cover the gutter and are attached to the roof shingles. Smaller holes are preferred over larger holes as they don't clog as easily. They sift out all the debris, letting the water fall into the gutter.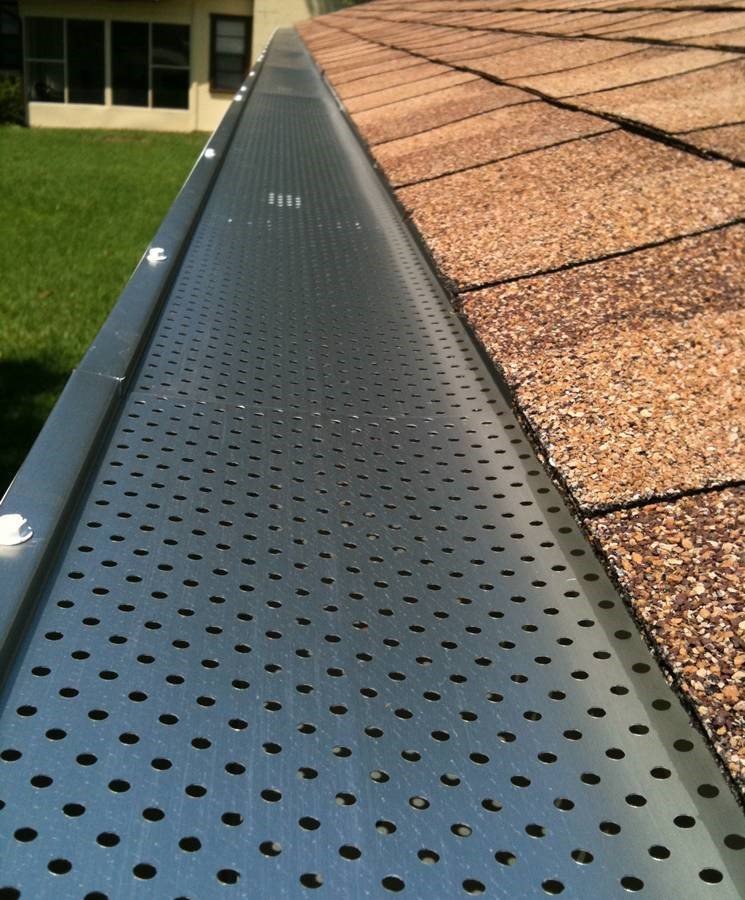 Reverse curves allows the downward flow of water into the gutter through a tiny slit but still encourages leaves to fall to the ground.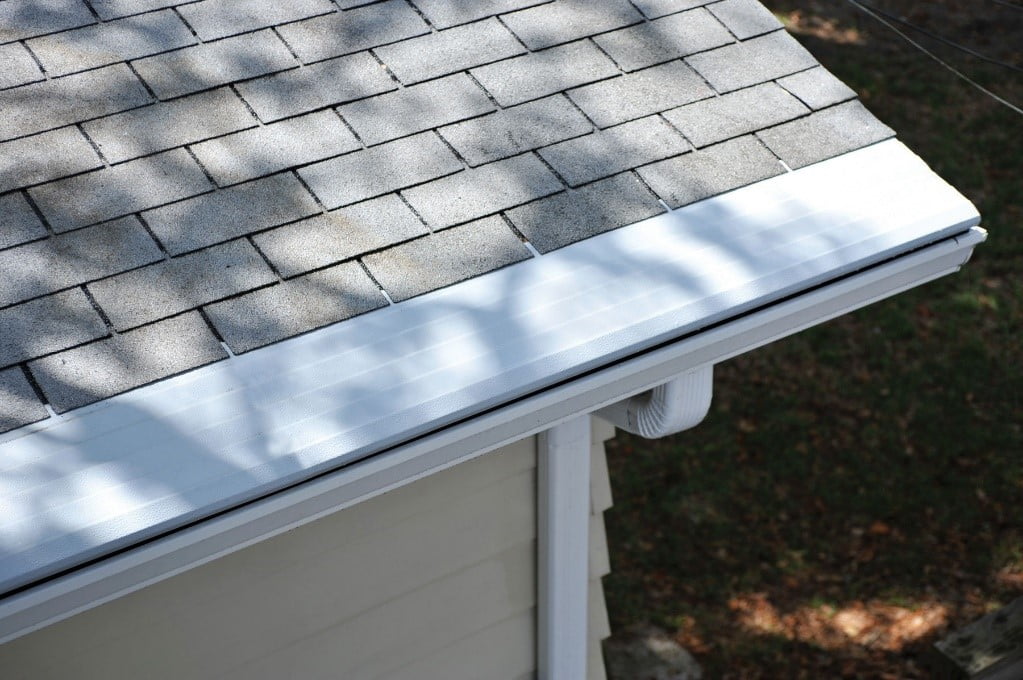 Nylon guards works well in the winter for preventing snow and ice accumulation. They also fit into your gutter without them being attached to the shingles.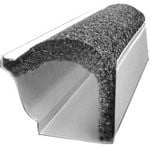 Bottle brushes are similar to pokey bristles which prevents birds from landing on things like statues. The bristles are upright so the debris rest on the top while the water continues to flow into the downspout.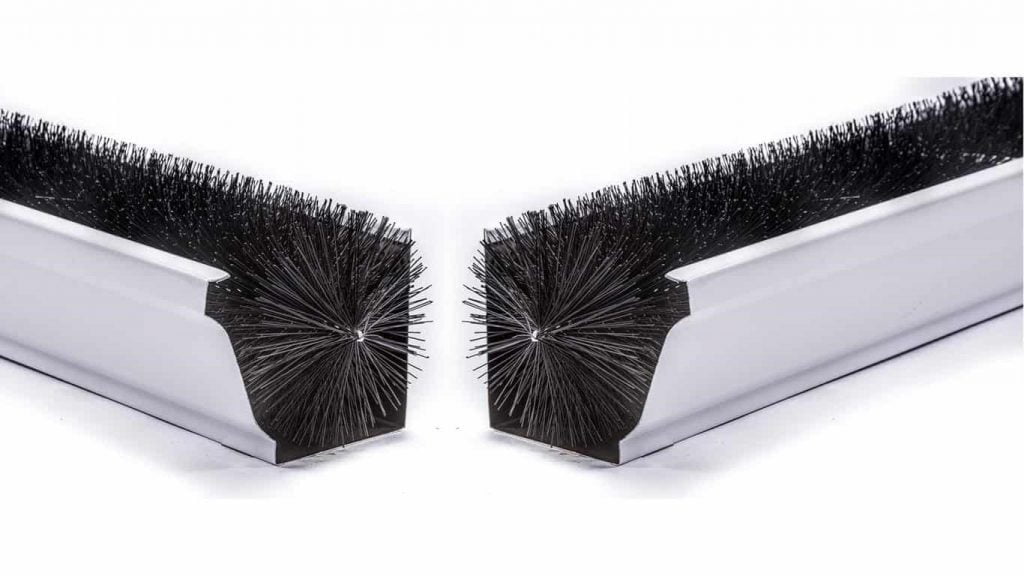 Foam type of guards are made of plastic that fits directly into the gutter. It blocks all the debris falling from the roof and into the gutter.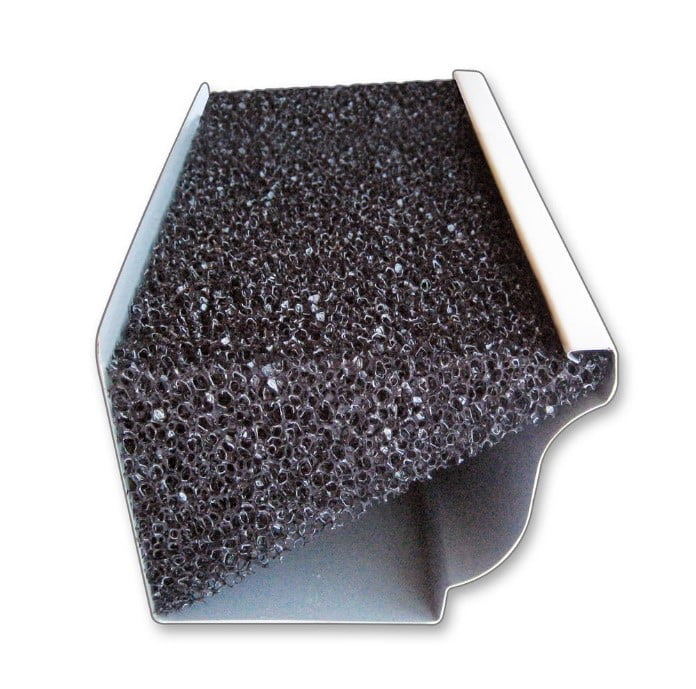 And lastly, Non-gutter covers replace you gutters with a set of thin louvers that diverts rains off the roof.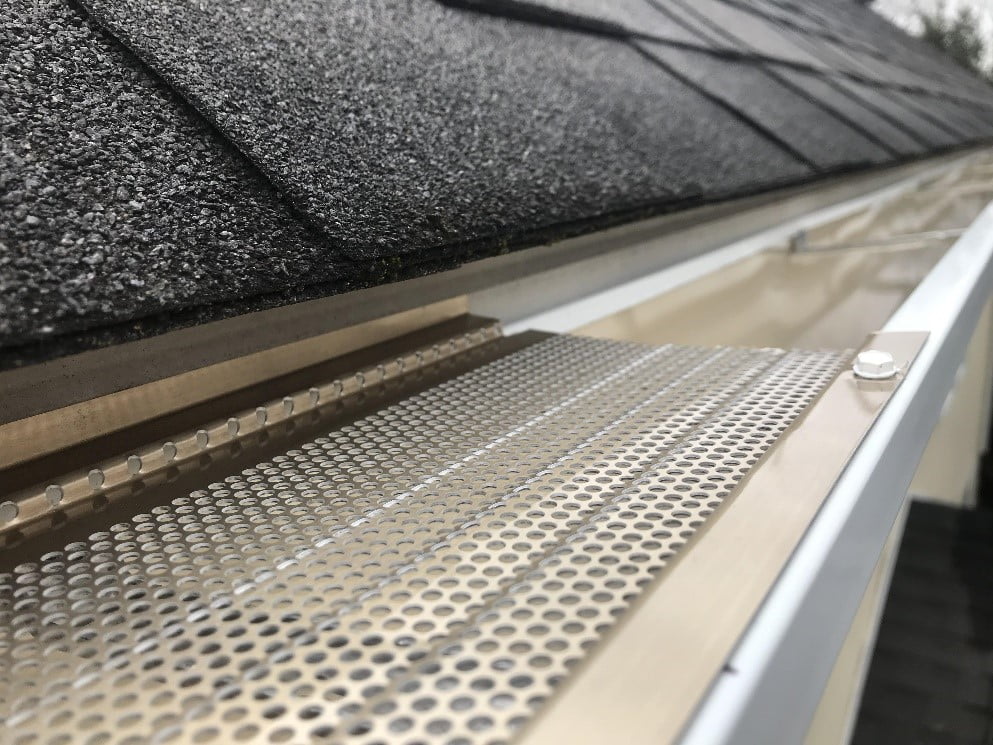 Now, since you are aware about all the various types of gutter guards let us take a look at what benefits they actually offer.
Benefits of using Gutter Guards
Gutter Guards effectively keep out leaves, seeds, twigs, and other types of debris that fall from the tree
They reduce the risk of mold and mildew growth, especially in areas and cities that have the highest average number of rainfall such as Sydney, Darwin and Brisbane
They prevent the fascias from rotting and the paint on your gutter from peeling
They can also provide protection to your home from bushfires – something very common in states like Australia
Lastly, they protect your gutter and home from small pests such as rodents, birds, and even snakes which can nest in the gutter system
Another important reason for why you should consider installing these gutter guards is to avoid the difficult chore of cleaning your gutter system. Cleaning gutters yourself can put your safety in serious jeopardy.
Guards come in different types, in terms of material and functionality both. Consider some important factors before investing into the right gutter guard system.
Firstly, consider the roof material, the type and structure of your building and roof. Then ensure the system is equally effective in keeping the debris and pests away. But at the same time it should still allow water to flow through the roof's channel efficiently.
And lastly, consider the price. It should suit your needs and budget.
Gutter guards needs to be cleaned regularly as well. So, make sure to choose a system that is easy to clean or is maintenance – free.