Nowadays, people prefer composite decking over traditional wood and enclosed deck owing to its multiple benefits. Moreover, outdoor living enthusiasts are more attracted to the high value of composite decking and its low maintenance, while others are drawn to the exceptional beauty of color-rich boards. These decks are designed to offer incredible durability, ever-lasting beauty, easy maintenance, and all the beauty of wood without any hassles of continuous aftercare and to enhance its beauty more you can also go for various wooden gate designs so that all thing seems in a perfect harmony.
Additionally, composite decking with high performance stands up to different weather conditions and day-to-day wear better than the wood. Most importantly, it is made from recycled wood, which makes it a preferable choice for eco-conscious consumers. Here are some additional advantages of composite decking that you need to know.
Composite decking is splinter-free and slip-resistant, which makes it relatively safe compared to regular decking. Besides, there is no usage of nails and screws due to innovative fittings, which makes the composite decking completely barefoot-friendly.
Another benefit of composite decking is that it offers a wide range of environmentally friendly and eco-friendly options as it is made of recycled materials. Besides, it is free of pesticides and harmful chemicals that are used in the creation and maintenance of wooden decks. It means composite decking is not detrimental to the environment.
This decking consists of a mixture of waste wood fibers like sawdust and recycled plastic materials ranging from sandwich bags, grocery bags, detergent bottles to milk jugs. This prevents tons of plastic and wood from ending up in landfills. Eventually, it results in saving countless trees from being chopped and meeting the demand for exterior building materials.
Pest, Weather, and Mold-Resistant:
The wood decks undergo traditional pressure and are manufactured with toxic pesticides and chemicals. This process protects the wood from mold and insects which over time can dissolve into the soil. Besides, some of the residential wood structures built a few years ago contained chemical preservatives made of arsenic. And exposure to such residues has historically been known as a health and safety concern.
On the other hand, composite decking is treated differently. It does not undergo usage of any such chemicals, and thus, it doesn't create any risk. Besides, composite decking is infused with plastic rather than only being made from wood, which makes it resistant to detrimental effects of pests, mold, weather, and various other sources of decay.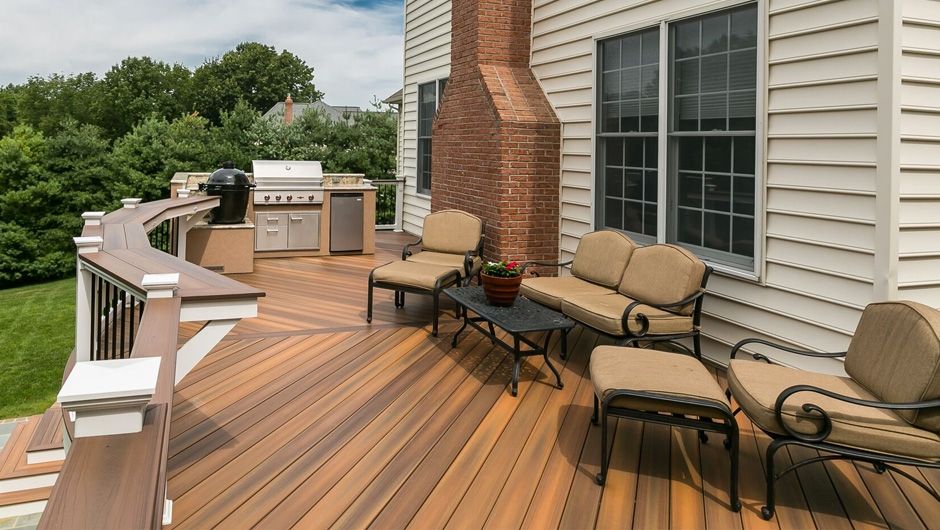 If you want to have a deck that doesn't need staining, sanding, or painting, then composite decking is the best option for you. Moreover, it is easy to clean compare to standard wood decking. Its maintenance requires only simple soap and water, so you don't have to worry about buying power washers, sanders, or any other equipment. With these simple cleaning methods, you can keep the composite decking polished and clean for more than ten years.
Composite decking comes with superior durability compared to the deck made from only wood. It is protected from different elements such as mold, termites, and various other things. Besides, composite decking does not scratch, fade, splinter, or crack, which extends its lifespan longer than that of the all-wood composition.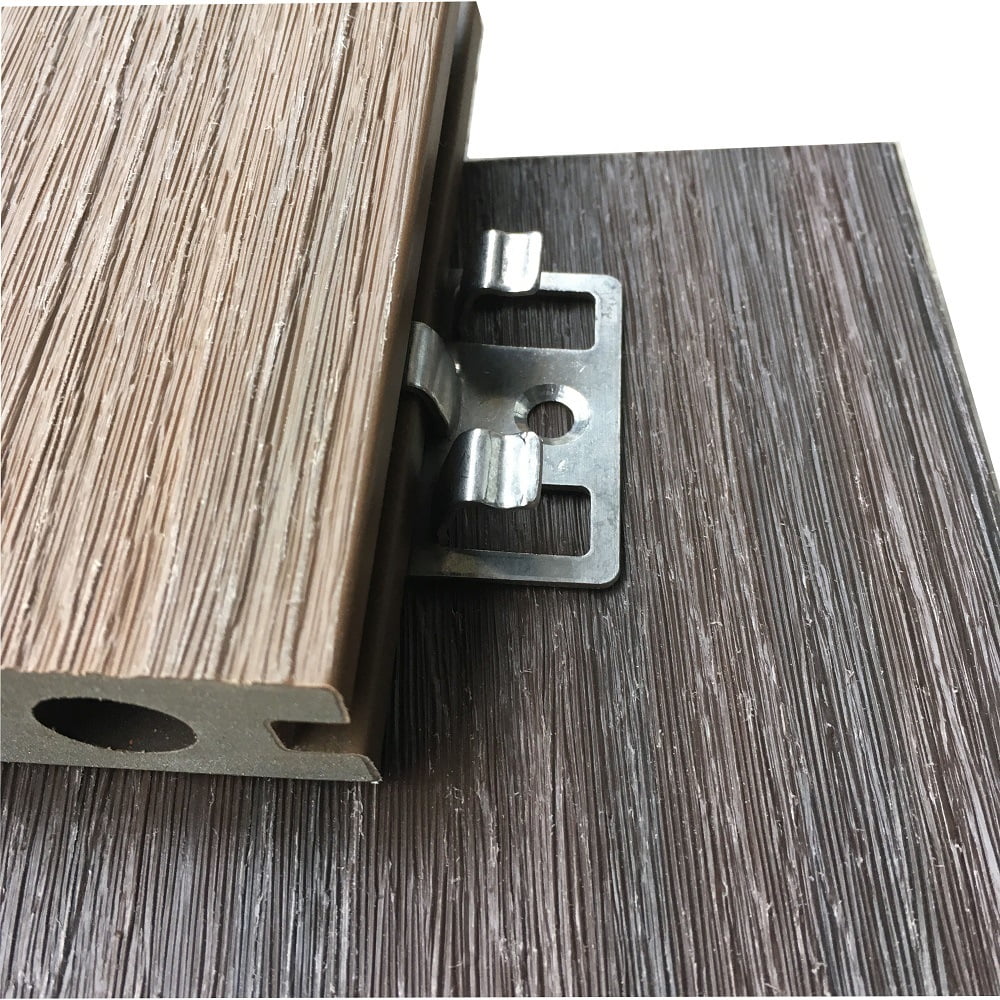 Creating a new composite deck or upgrading the older one can add significant value to your place and make it more attractive to potential buyers when you want to sell it. Moreover, one-time investment for installation of composite decking will save the homeowners money in the future as compared to the standard wood decking. This is because the composite decking lasts longer than standard decking and doesn't require periodic maintenance or treatment. These cost savings can further help in making other investments or changes to the place.
If you want to create the traditional aesthetics of wood with long-lasting durability, then composite decking will be perfect for you as it offers various wood grain options. Besides, these woods come in several colors that flawlessly blend with any home's architectural design. So whether you want an earthy tone or a tropical shade for your house, you will find every color palette that is suitable for your decor idea.
Conclusion:
Considering the long-term benefits of durability and low-cost expenses of composite decking, it serves to be the best option for people that want the traditional feel for their home.