Though homeowners often use varied groundcover materials like plants and woodchips, they are unsuitable for desert landscapes. They need constant replacement owing to decomposition.
Hence, for desert landscapes, convenient and budget-friendly rocks prove to be ideal. Besides color and durability, they come in various options and classifications based on polish, shape, and type in the market.
Thus, you have a full chest to choose from, depending on your desert landscaping ideas.
However, though rocks are much cleaner than the rest of the groundcover materials, they trap more heat in the area. They absorb heat from the atmosphere, only to release it into the surroundings, both during the day and at night.
While using rocks for desert landscapes, rest them in the north or east directions to avoid heat in your home. Besides breaking up of modules, rock pathways make a desert landscape radical. A flagstone is an appropriate option for that.
Flagstone, readily available in hardware stores, is about 3-inches thick and flat. It has a pattern-cut sharp edge that gives a more sophisticated look and saves time. Furthermore, it is also available in organic, free-flowing pieces that suit any of the desert landscaping ideas.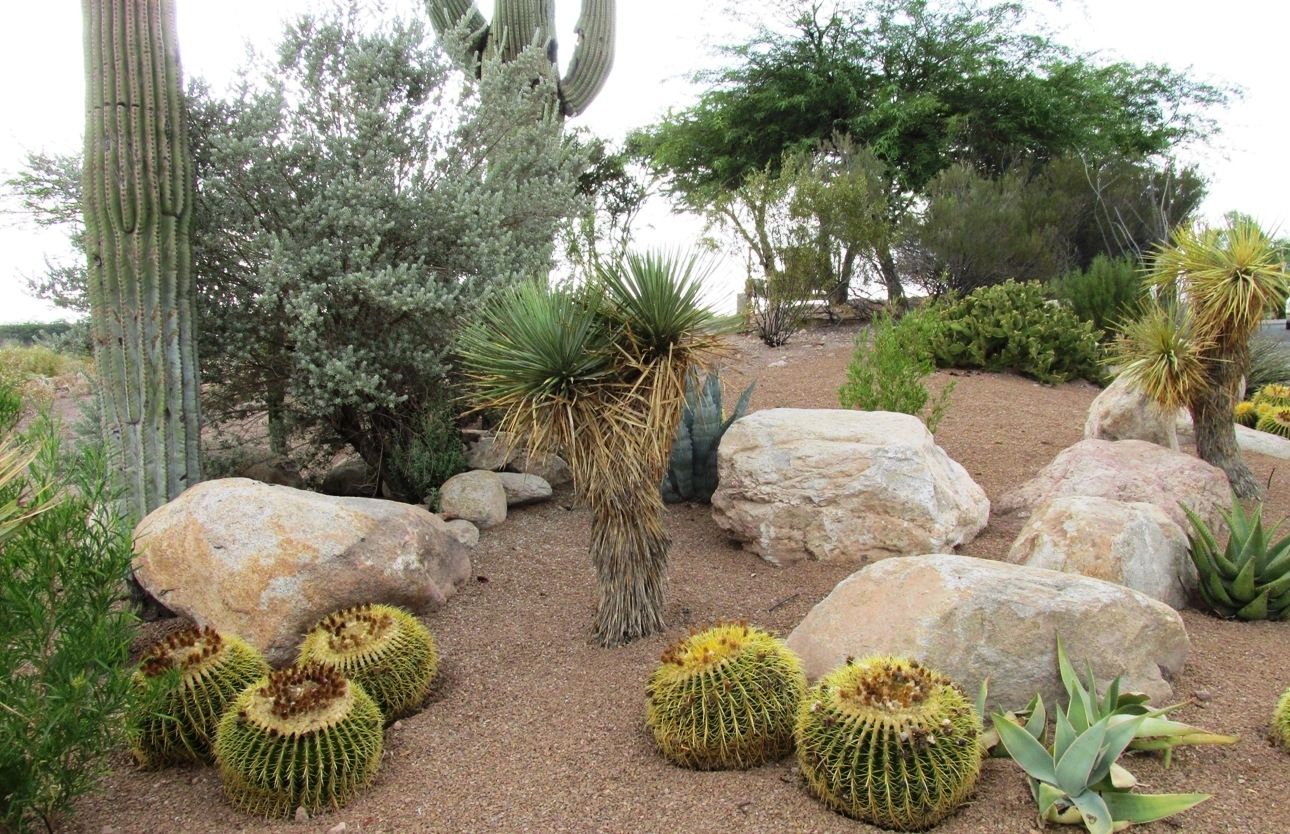 Large boulders act as fillers between contrasting plants. For a planned landscape, make sure that the rocks are tanned and buried partially to complement the sand. Embed them in a hole that is at least a quarter of the rock's height.
Never place stones randomly without any context. Instead, place them at the plant sides, staggered to positions, but at different levels.
Moreover, prefer vibrant pebbles or white, black, or grey stones in your succulent areas, at the tree bottoms and around edges.
Additionally, they can be included in mounds and merged with bricks for a fusional desert landscape architecture. Apart from these, you can use five kinds of rocks to shape your desert landscaping ideas.
Decomposed Granite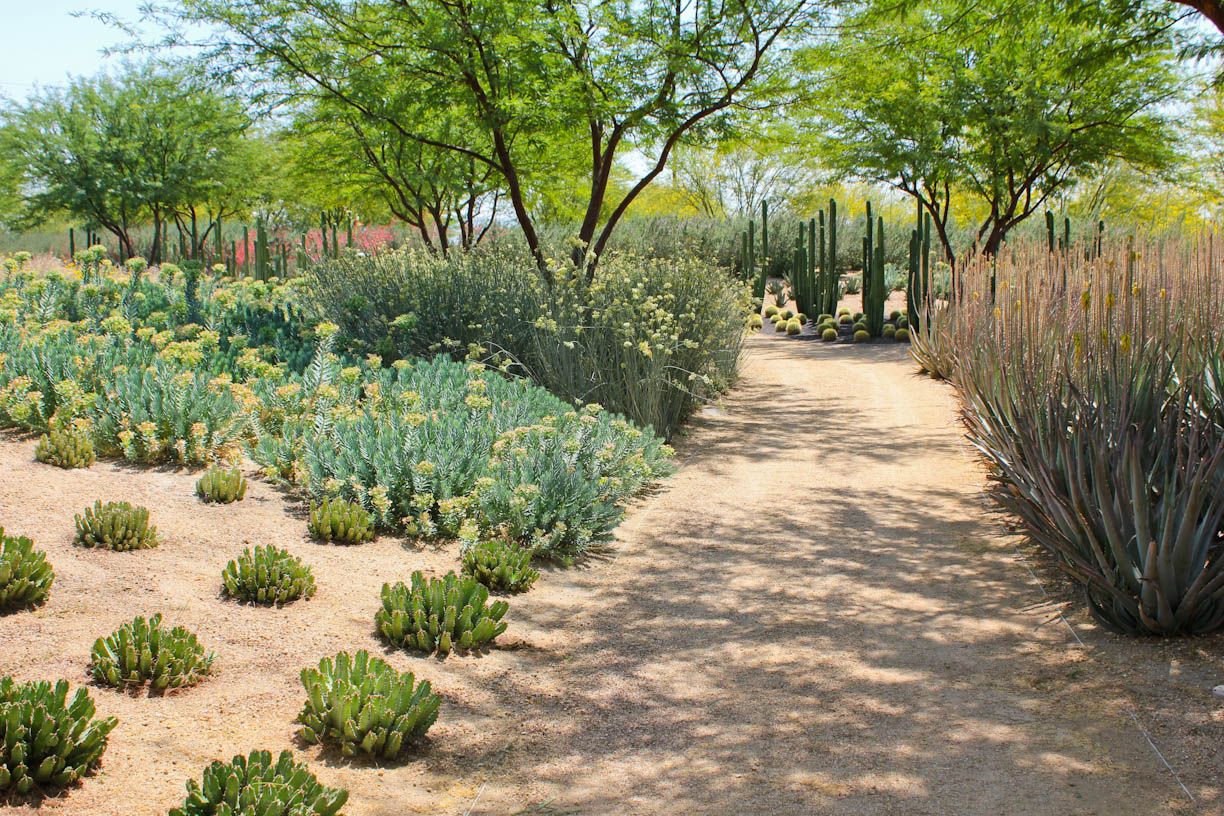 It is a naturally weathered compactable material, available in various colors and sizes smaller than 3/8 inches. For desert landscapes, quick-draining decomposed granite pathways seem a good option. However, for a half-inch thick layer of decomposed granite, compacted soil and leveled base are necessary. Alternatively, you can also group granite boulders for added visual interests and focus.
Pea Gravel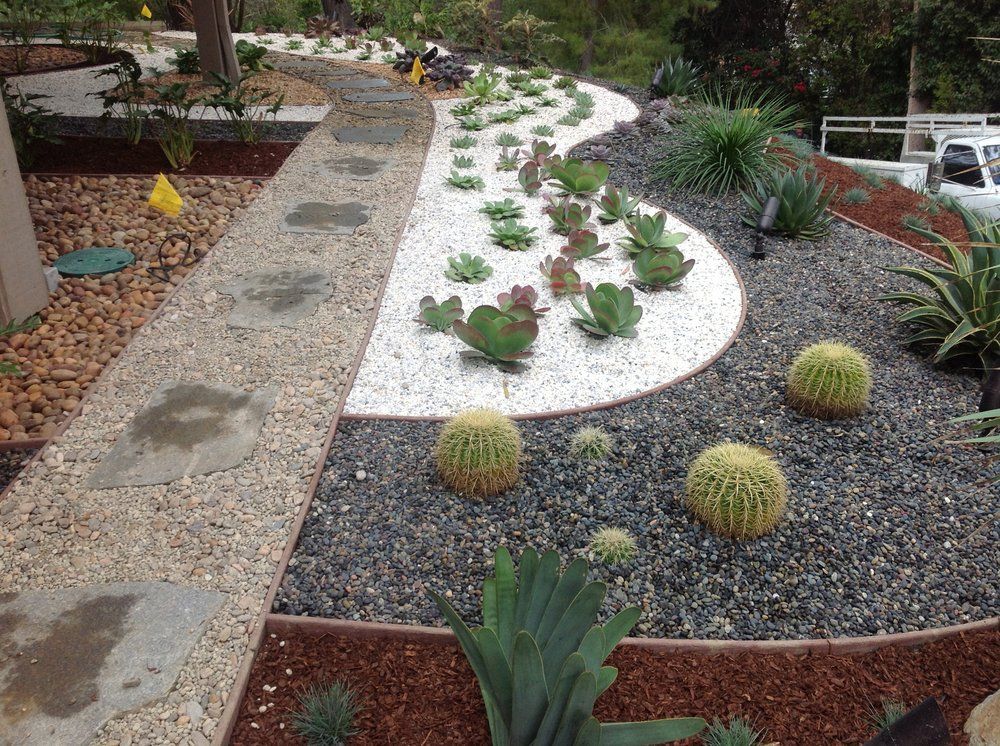 They are jagged, crushed pieces of rock, commonly available in sizes of 1/4, 1/2, and 5/8 inches. Tanned, brown, and white-colored are suitable alternatives for patio areas, pathways, and fillers.
However, they wander off their places if not edged and do not support wheeled pieces of equipment. Moreover, though there are several colors available, some like the rainbow ones can burden your pockets.
River Rocks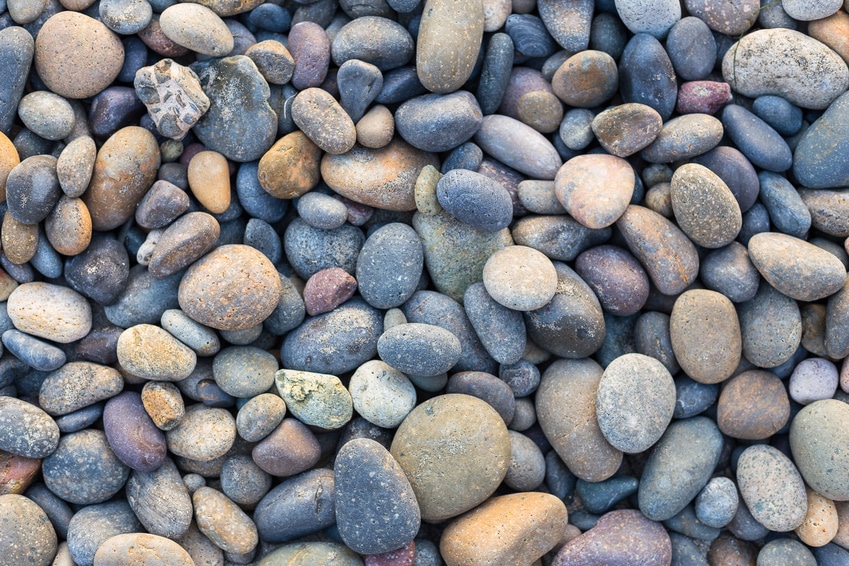 They are about 1 inch higher, in diameter, and much larger than the pea gravel. These are available in varied colors, costs, and sizes and are used to top planter beds and direct water flows through the property.
Smaller river rocks, about 1-3 inches, are sold by the yard, whereas bigger ones by the pound. Additionally, they blend well with boulder and pastel shades to create contemporary beds.
Though it can be tiring to weed these types of rocks, spreading a landscape fabric underneath will prevent them from seeping inside the desert sand below.
Beach Pebbles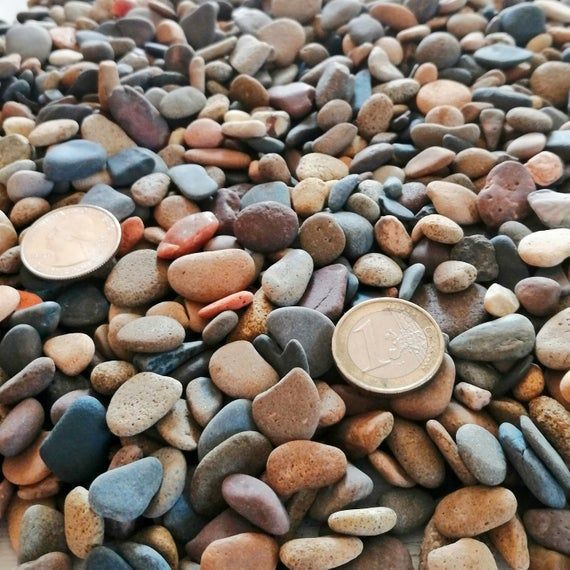 These rounded, flat rocks come in sizes ranging from 1/2″ to 3″ with a greyish black and mixed color option.
They are a great option to top container plants, group around boulders, and line up the borders of sand beds and patios. However, these elegant stones are a little expensive and difficult to get. Thus, it makes them uneconomical for large-scale uses.
Crushed Granite Gravel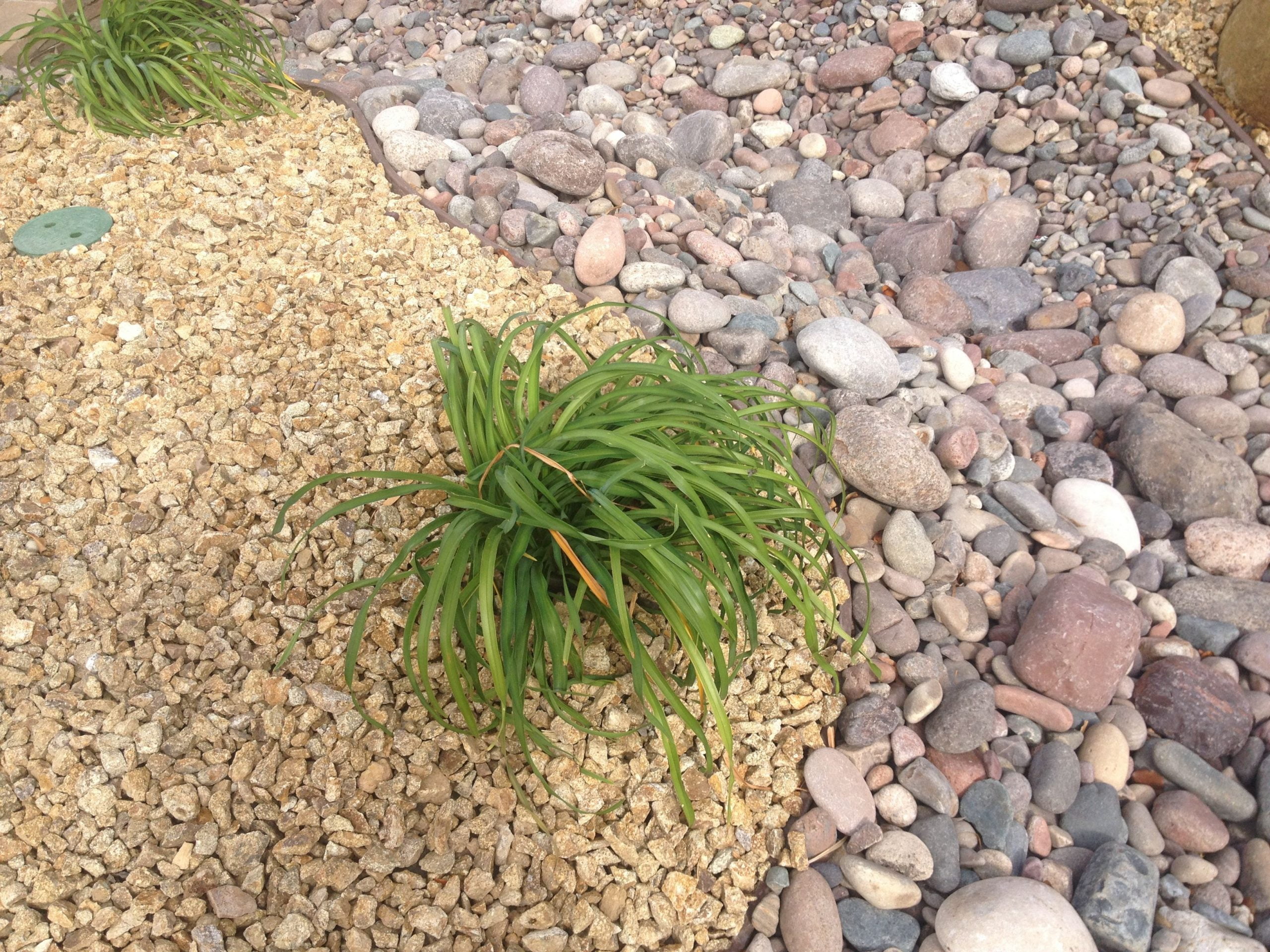 Though sometimes confused with decomposed granite, this variety is a bit heavy in texture and size. Even though the grains are not as exquisite as the pea gravel, it sounds perfect for walkways and patios, providing a more minimalist and contemporary look to your desert landscaping idea.