When the time comes for home renovations, one of the most important decisions to make is what type of flooring to install. It's also not an easy choice to make. After all, it's not like you can just rip it out and change it a few months later if you don't like it. Flooring is a long-term investment, so it's important to choose something that will both look great and last for years.
Luckily, in today's modern world, we're all spoiled for choice when it comes to flooring solutions from the enclosed patio to wooden decks. There are so many different types of materials and styles to choose from that you're sure to find something that fits your needs and your budget. Want to know more? Let's dive in.
What Are Popular Flooring Solutions?
When it comes to the materials used for flooring, there are a few widespread choices that stand out from the rest.
Carpets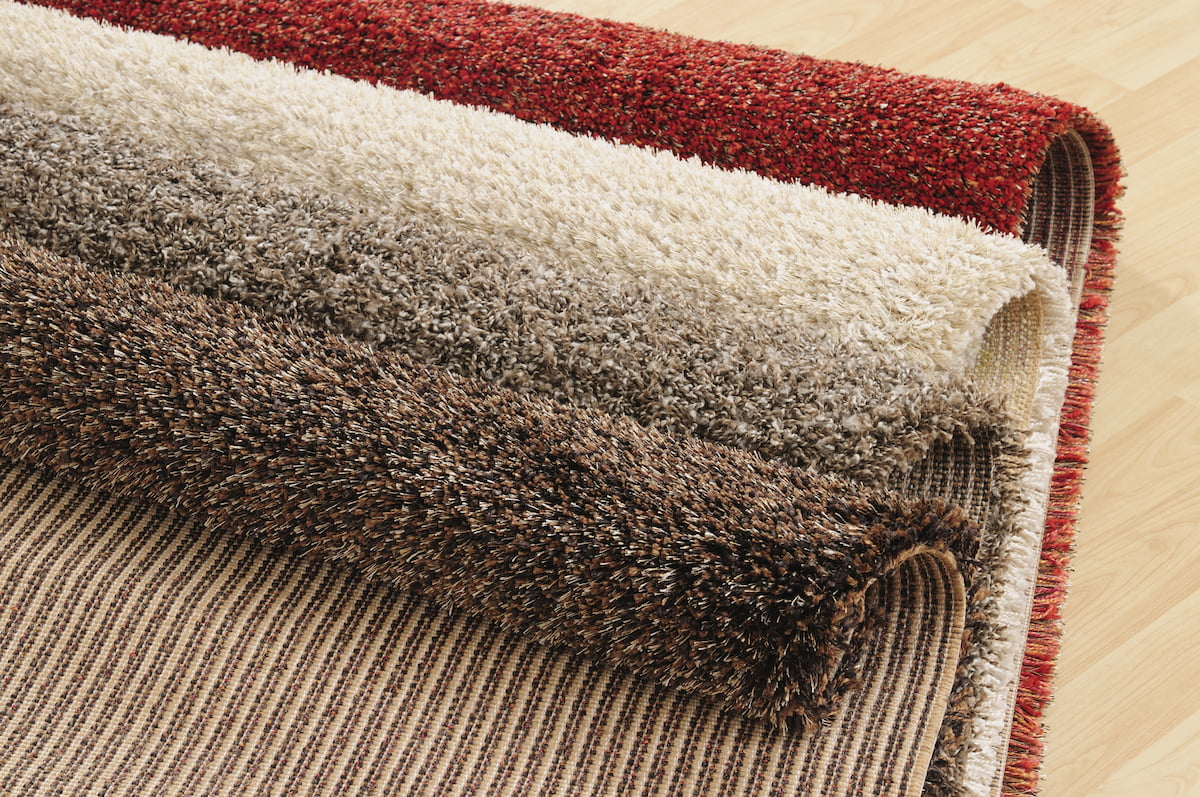 This is by far the most conventional kind of flooring that is still making a splash to this day. Not only does durable carpet flooring provide a soft and comfortable surface to walk on, but it can also add a touch of luxury and elegance to any room. Without it, the space may feel too cold, empty or stark. So if you're looking to create a warm and inviting environment for both you and your guests, along with fence planters, carpets are definitely a great way to go.
One thing that makes carpet flooring so appealing and unique is that it comes in so many different styles and colours. You can find everything from traditional patterns and designs to more modern and eclectic looks. If patterned designs aren't your thing, don't worry – there are plenty of solid-colour carpets to choose from as well. Plus, with the variety of textures and thicknesses on offer, you can find something that's perfect for your needs and lifestyle. So even if you have some specific requirements or want something truly unique, you can easily find a carpet company that will accommodate your needs.
Additionally, most manufacturers offer a complimentary sample service so you can actually see and feel the carpet before making your purchase. This is a great way to avoid any nasty surprises down the road, particularly if you're browsing through carpets online. Once you get a good feel for the various types of carpets available, you can start narrowing down your choices based on what would look best in your home.
Vinyl
If you're looking for something that's both affordable and practical, then sturdy vinyl flooring may be the best option for you. It's one of the most common choices among homeowners because it's so versatile – it can be used in any room, no matter what the style.
In addition, vinyl flooring comes in a range of finishes, including glossy and matte. Vinyl has you covered whether you're looking for something sleek and futuristic or something more conventional. Furthermore, there are numerous patterns and designs to pick from, ensuring that you will discover something that suits your preferences.
Similar to carpets, vinyl flooring is also available in a variety of thicknesses to accommodate different needs. If you have pets or small children, for example, you may want to consider opting for a thicker vinyl to help protect against scratches and dents. You may also want to avoid using harsh chemicals or cleaners when cleaning your vinyl flooring, as they can damage the surface over time. Instead, use a damp mop and light detergent or soap to clean it down.
In terms of application, vinyl flooring is available in both sheet and tile form, giving you the freedom to choose the look that best suits your needs. Sheets are perfect for smaller rooms because they can be easily trimmed to fit, while tiles are a good option for larger spaces and areas that see a lot of traffic, like kitchens and bathrooms. And if you're worried about installation, don't be – vinyl flooring is one of the easiest types to put down. Simply peel and stick the tiles or sheets in place, and you're all set.
Hardwood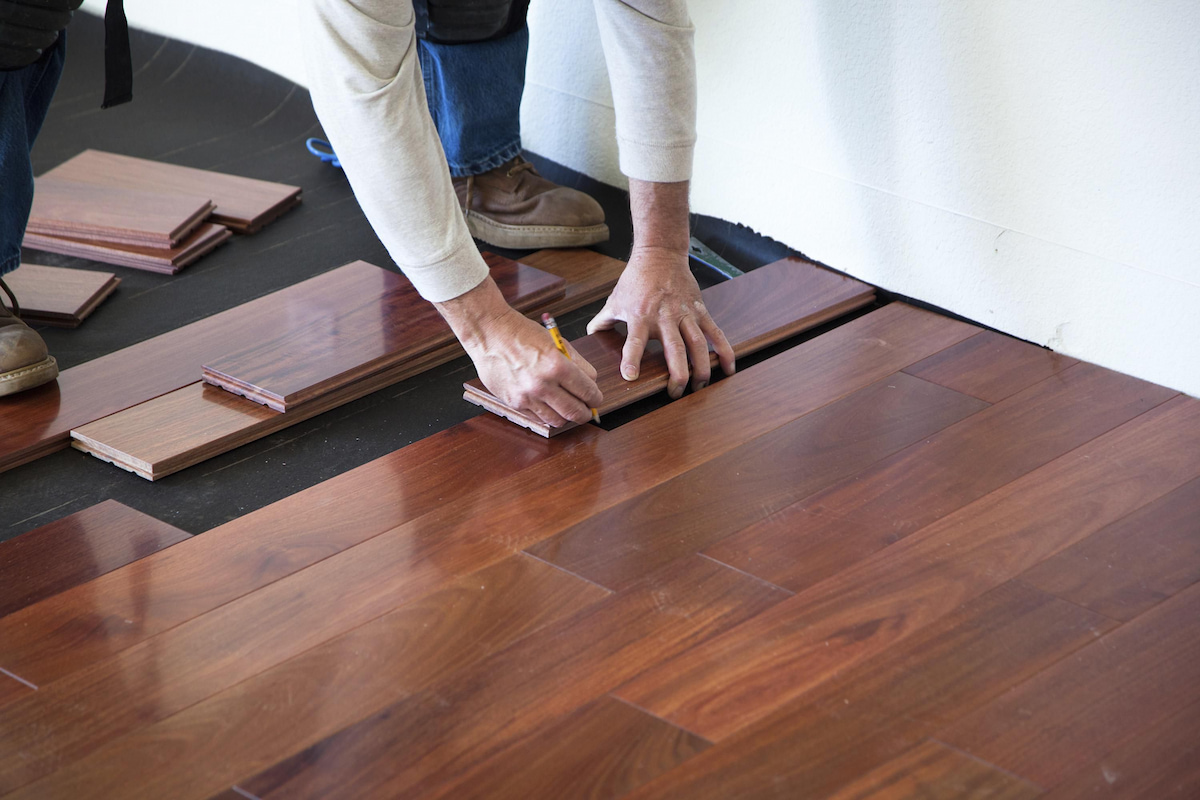 Hardwood flooring is a timeless classic that will never go out of style. It's gorgeous, ageless, and with appropriate care, it can last for years. It might seem like a bit of an investment initially, but it's worth it for the long-term benefits.
When it comes to style, hardwood flooring is quite adaptable and can be matched with a variety of different décors. You can find everything from rustic and traditional designs to elegant and contemporary finishes. And if you're not sure which type of hardwood to choose, don't worry – there are plenty of options available, including oak, pine, and maple.
And if you needed any more convincing, installation is a breeze with hardwood flooring – most variants come in tongue-and-groove form, so they can be easily snapped together. Plus, you don't need any special tools or equipment to install them. All you need is a little bit of patience and a couple of hours to spare. This is certainly a cheaper alternative to hiring a professional installer to do all the legwork for you.
Laminate
This is another notable contender on the list, as it replicates the look of hardwood floors without bearing the hefty price tag. It's normally made up of several internal layers, all of which work together to create a convincing wood grain finish.
It also has a water-resistant surface, which makes it ideal for bathrooms and kitchens. However, it's not as durable as hardwood flooring, so you'll need to be careful when moving furniture or appliances around.
On the bright side, the installation of laminate floors is quite simple since you just have to click the panels into place. Once again, you won't need the help of professionals to get the job done, which will ultimately save you some money.
Cork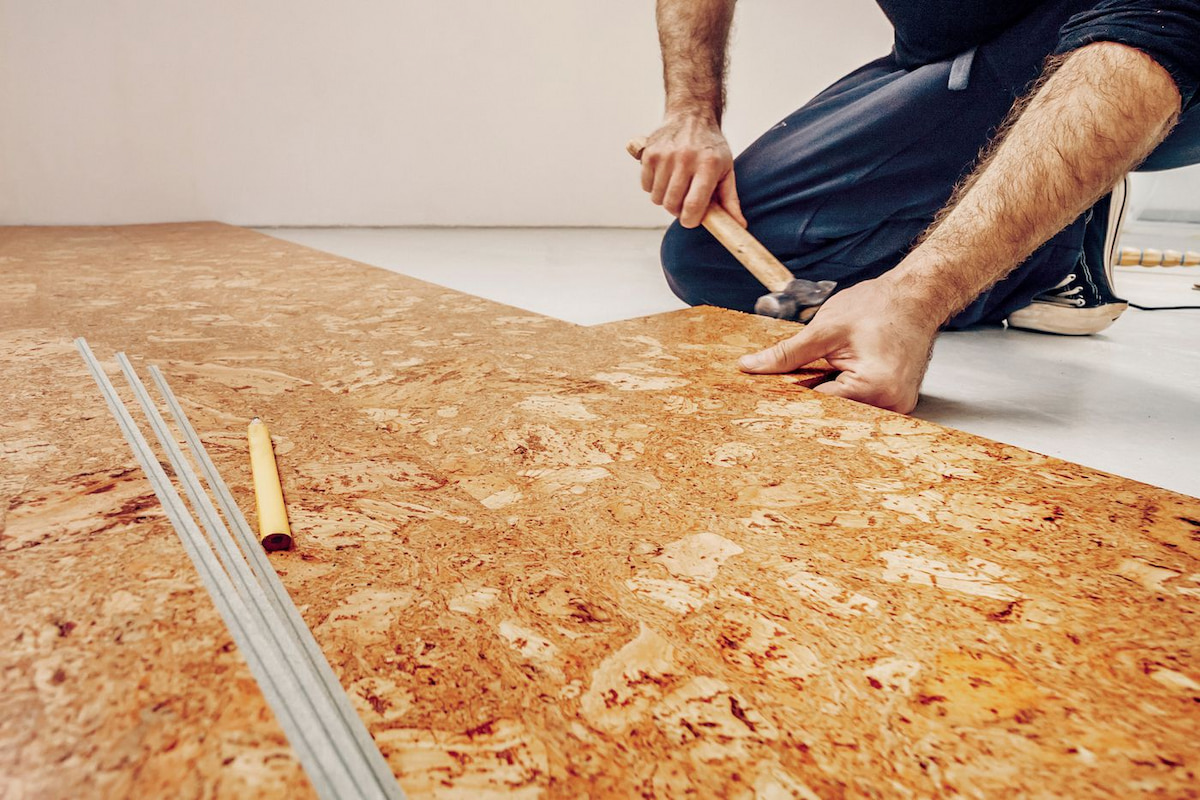 Cork may be a wonderful alternative for you if you're looking for an environmentally friendly flooring option. It's created from the cork oak tree's bark, which is a sustainable resource. Cork is also totally biodegradable and recyclable, unlike some other flooring materials.
It has a host of other benefits too, such as being insulating, sound-absorbent, and water-resistant. It's ideal for bathrooms, kitchens, and other high-traffic areas because of this. You won't hear random creaks when walking around on cork flooring, and spills will be less likely to cause damage.