When it comes to growing greens successfully, there are certain elements you cannot mess up with. One such element is exposed to light. When you are growing plants outdoors, you would barely need to think about the lighting source. It is because your plants would probably get the perfect amount of light through the sun. However, the real issue arises when you are growing indoor plants.
When it comes to indoor plants, you would mostly need artificial lights to grow them successfully. However, the time you decide for the artificial lights to be switched on hugely affects the health of your plants. They would die if they did not get enough of what they needed. But you need to remember that they might die even if they are given more than they need. So, an optimum amount of grow-light is significant.
Anyone who has indoor plants with grow lights should consider the timing of lighting. We have got you covered if you too can not decide how much time to keep your grow lights on. Keep reading because you are about to get the answers to all your questions. So, let us dig in!
Factors To Consider
It is legit a fact that plants need light when grown under artificial ones rather than sunlight. However, the period of this lighting depends on numerous factors. For example, the types of plants you are growing, the requirement of your plants, light intensity, and the type of lighting you provide- all these are some crucial factors that decide the period of light exposure for your plants.
The most important thing to understand is the Light Spectrum. This factor plays an important role in deciding the timing of artificial lights. Light Spectrum is the quality of light you provide to your plants. Lights with red or blue spectrums work well for most plants. Light intensity is also considered along with light Spectrum.
Keep in mind that different lights like LEDs and fluorescents offer varying light spectrums and intensities. So, depending on the type of plant you are growing, you can decide which kind of light is better for you. You may also do some research on led vs. fluorescent grow lights to know them better.
Now, let us get to the main point- the timing! In the absence of sunlight, most plants require 12 to 14 hours of good artificial lighting. However, this timing differs for different types and stages of plants. Here are some of the common figures given for different types of plants.
Seedlings – For the best growth, it is advisable to keep seedlings under full-spectrum lights. Seedlings need even lighting, so make sure you provide them that. Any seedling usually needs 16 to 18 hours of light with good intensity. Place them 6 inches beneath the lights.
Medium-light Plants – these plants need around 6 hours of sunlight in a day. So, place them under your high-intensity light for 10-12 hours. Also, place them not more than 1 foot away from the light.
Low-light Plants – these plants usually grow well in partially shaded areas or under 4 hours of sunlight. So, place them 2-3 feet away from the lights if it is of high intensity. Moreover, if your plants get under sunlight, provide them only 2 to 4 hours of artificial light.
Get Started!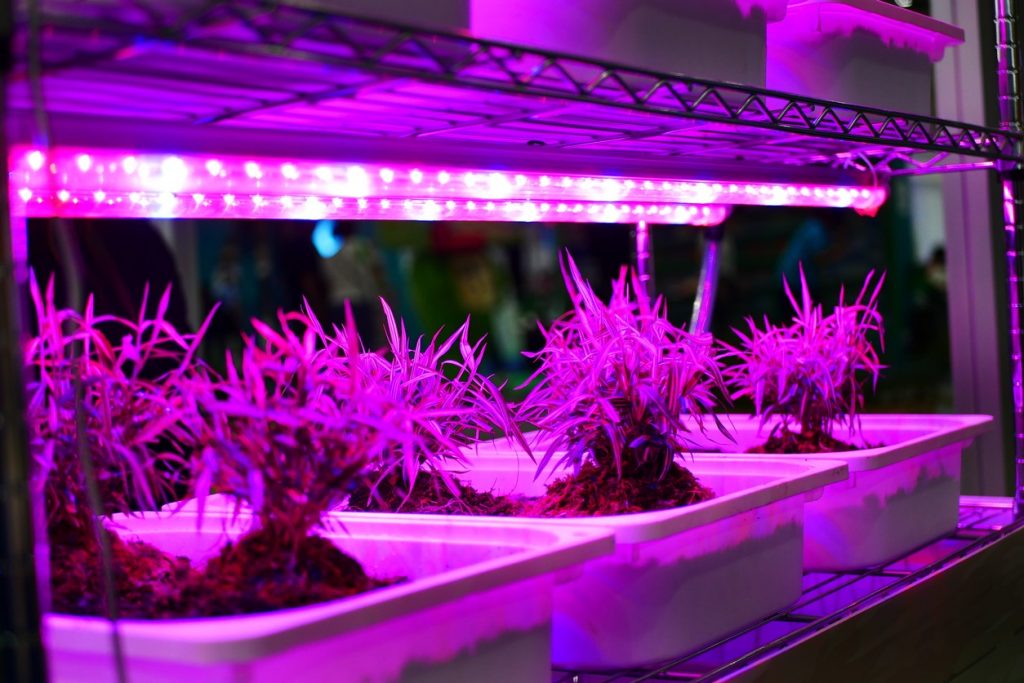 The only way to get healthy and lively plants is to know and fulfill their requirements in the most optimum way. Now, you probably know about the light exposure needed for certain kinds of plants, right? If yes, then dig in a little more about your specific plant. Try learning about your plant's needs in detail and then decide.
Depending on the grow light you have, decide and stick to a particular light exposure period. Along with proper watering and care, lighting plays a major role in making a plant healthy. So, make sure you give your plants the lighting they need to glow them up!