AeroGarden is one of the emerging trends in the 21st century. This concept allows the cultivator to grow and nurture the plants in an indoor environment and is based on hydroponic principles where one can grow edible plants without soil. Under this, the necessary nutrients are supplied directly to the plant through the water.
Looking at the current environmental conditions, this was also the need of the hour. But the bottom line is how safe is this in terms of consumption and potential health concerns?
How Safe is Growing Plants in an Aero Garden?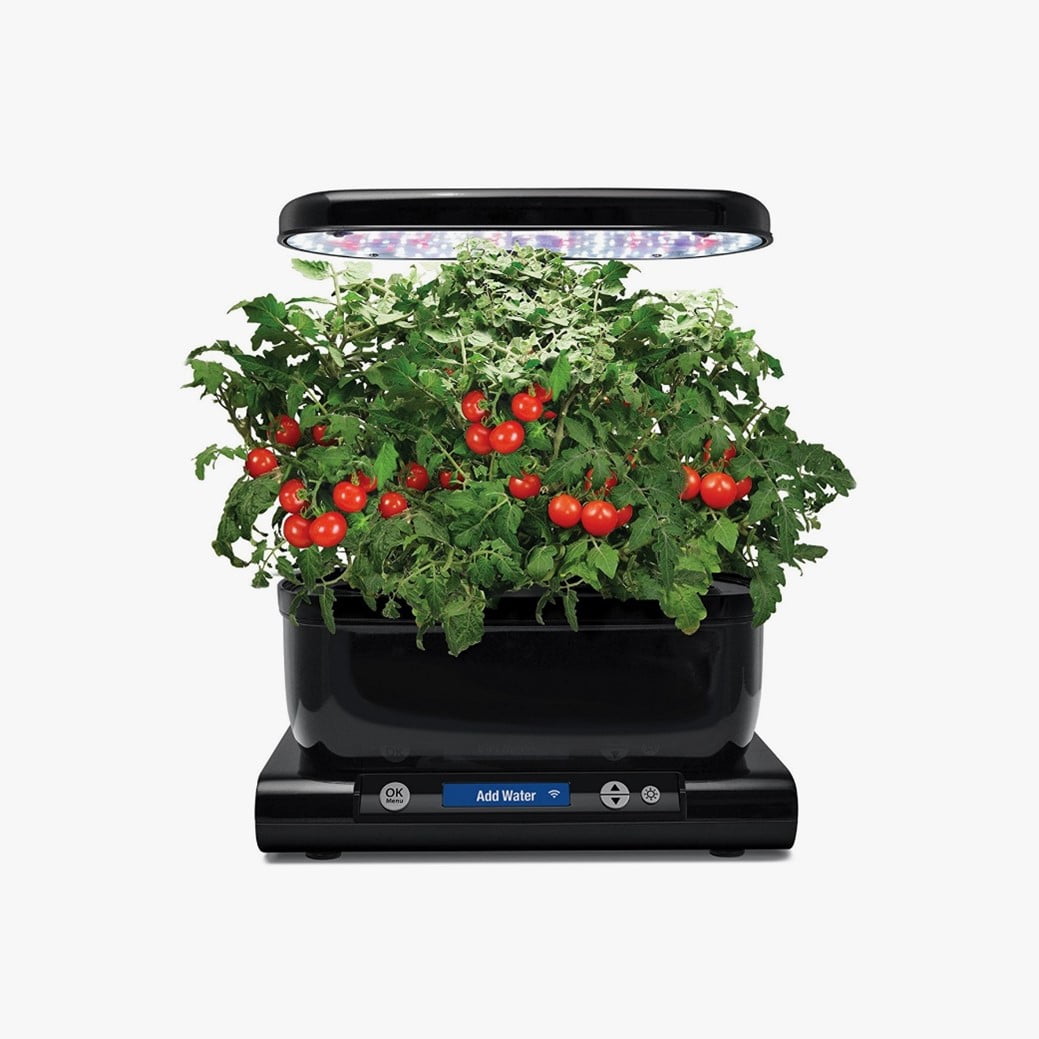 We have already been introduced to the hydroponic system; it is time to dig ahead. The primary purpose of AeroGarden manufacturers is to allow edible plants to grow in units and deliver the right nutrients straight on your kitchen countertop.
This proves that this system is completely safe if you follow all the basic instructions, and plants should not only grow stronger but should also be able to provide fresh herbs or vegetables. Given below are few herbs, vegetables, or fruits that you can grow in an AeroGarden –
Lavender
Chives
Basil
Tomatoes
Pepper
Cucumber
Strawberries
Jalapenos
If you are thinking of using this system and grow some of it in your counter space, then that is a brilliant idea. Go ahead and order a hydroponic or aeroponic system right away to grow your own little AeroGarden.
Nutraponics Hydroponics Tower - Hydroponics Growing System for Indoor Herbs, Fruits and Vegetables -...
Vertical Hydroponic System for Organic Farming: The aeroponic tower is a modular, stackable and...
Effortless Results Every Time: Specifically tailored to provide the optimum controlled environment...
Highly Energy Efficient: With Nutraponics, you are in control of air humidity, amount of water...
Highly Efficient Water Savings: Only a fraction of irrigation water is used by the plants...
Grow Up to 40% More Healthy Food, 3x Faster Using Aeroponics + NFT: The hydroponic tower garden...
How Much Space Does an Aero Garden Require?
There is nothing much to worry about when it comes to storing and cleaning aerogarden. The manufacturers have smartly combined the techniques of aeroponic and hydroponic into miniature and modernized concepts. The system is compact and can fit into any corner of your countertop or any other such place.
Since the aerogarden comes with its own light source, location is not an issue. You can keep it in your bedroom, or you can make it a centerpiece of your living room to show greenery and sustainability.
What are the Benefits of AeroGarden?
So many of us want to be sure about what we consume from the environment. As aero gardens do not consume any chemicals or pesticides, it is safe and serves as a great alternative to traditional gardening. Other than that, here are the few benefits –
Easy to Use.
To get the aero gardens, you do not have to be a specialist or a garden enthusiast. Just get the system installed, and you will get hooked to it.
It is very Convenient.
Aero gardens come in with a digital management system, and so there is no room for guesswork about how to grow the plants. Having a system like this installed in your home makes it accessible too.
Speedy Process
As this system does not involve soil, the growth is comparatively faster with the water and air. Now you can enjoy your vegetables a little earlier than you used to use traditional gardening methods.
What are the Disadvantages of getting a AeroGarden?
Every coin has two sides, and to make an informed decision, you need to be aware of both the advantages and disadvantages. Here are some of the disadvantages of getting an aerogarden –
Too Much Noise
We have already discussed earlier that soil is not a part of this system. So, to supply the oxygen to the plant, you need to use aerator pumps. These pumps are supposed to create bubbling sounds which can be too noisy at times.
EMOSN Aquarium Air Pump, Fish Tank Bubbler, Quiet Aerator Pump with Air Stone Check Valve and Tube,...
For up to 10 gallons small fish tank. Power: 2W; Flow rate: 1.2L/min; Air pressure ≥0.01MPa....
The air intake cotton is replaceable, it can filter the impurities in the air and extend the service...
Aquarium air pump using special denoising design to achieve super quiet during operation, powerful...
Not need any special maintenance. Only need regularly clean the air intake cotton or replace it.
Comes with everything you need: 1 x Aquarium Air Pump; 1 x Air Tube; 1 x Air Stone ; 1 x Check...
Requires Electricity
The system unit needs electricity to run itself, and if you are living off-grid, then this might not be the best option. Also, continuous disturbance in the flow of current can affect the growth and nutrients of the plants.
Investing in Seed Pods
Seed pod is a container that comes with the seeds in them, and the same is placed in the system for growing. It is mandatory to buy it from the supplier, so you cannot bring in your own seeds.
There is one alternative that you can use to grow your own seeds on grow sponges. But again, you must purchase grow sponges from the same supplier.
Conclusion
We have already discussed enough the aerogardens and hydroponic system that it utilizes to serve the purposes.
There are some disadvantages against the advantages of getting an aerogarden. But it all boils down to how safe is it? From all the discussions we have had, it is obvious that AeroGardens are not only 100% edible but are also equally safe, and that is all that matters.
Go ahead and get one for yourself today, and do not forget to share your experience with us in the comment section below.