The pandemic has disrupted the way people spent some relaxing street time and, many of them are stuck indoors. In such uncertain situations, you can create your cozy corner in your garden. Add a smokeless fire pit to serve good food for a good mood. Though Breeo, Solo, and Blue sky stand as the most popular ones, Breeo and Solo make it to the list of economically functional products.
Breeo's products offer open fire roasting opportunities, while Solo is surprisingly lightweight and convenient. Solo innovates modernism with 360-degree airflow technology, while Breeo uses X-airflow technology with plate rings. The solo stove review rests on design revisions from the past mistakes, whereas a Breeo fire pit review guaranteed structural stability with the airflow circulation under the pit.
For a carefree setup, Breeo remains a perfect choice that offers an easy transition. A transition from a smokeless startup to heavy cooking set up within minutes. The change is because a stainless steel sear plate on top of the model makes it easier to grill burgers and steaks. However, a solo stove has a much handy alternative for raging yet warm fires. However, they may have a little difficulty cooking when compared to Breeo.
They are available in small, medium, and large sizes, and since the flame is at a height from the ground, you can use it on decks and grasses. However, remember to use a heat shield on concrete pavers to protect the patio under it.
Breeo's zentro line is a top choice for central fire pits. It fuses a very modern smokeless technology to utilize an outpost system for the fire. Moreover, there are three different sizes available to fit around various stone diameters with their flexible tolerances. On the other hand, though out-of-the-box and functional, the solo stove's stainless grill remains a plain grill and not a fire combo package. There are six different colors, each with a bag of fire pit glass as available in the market.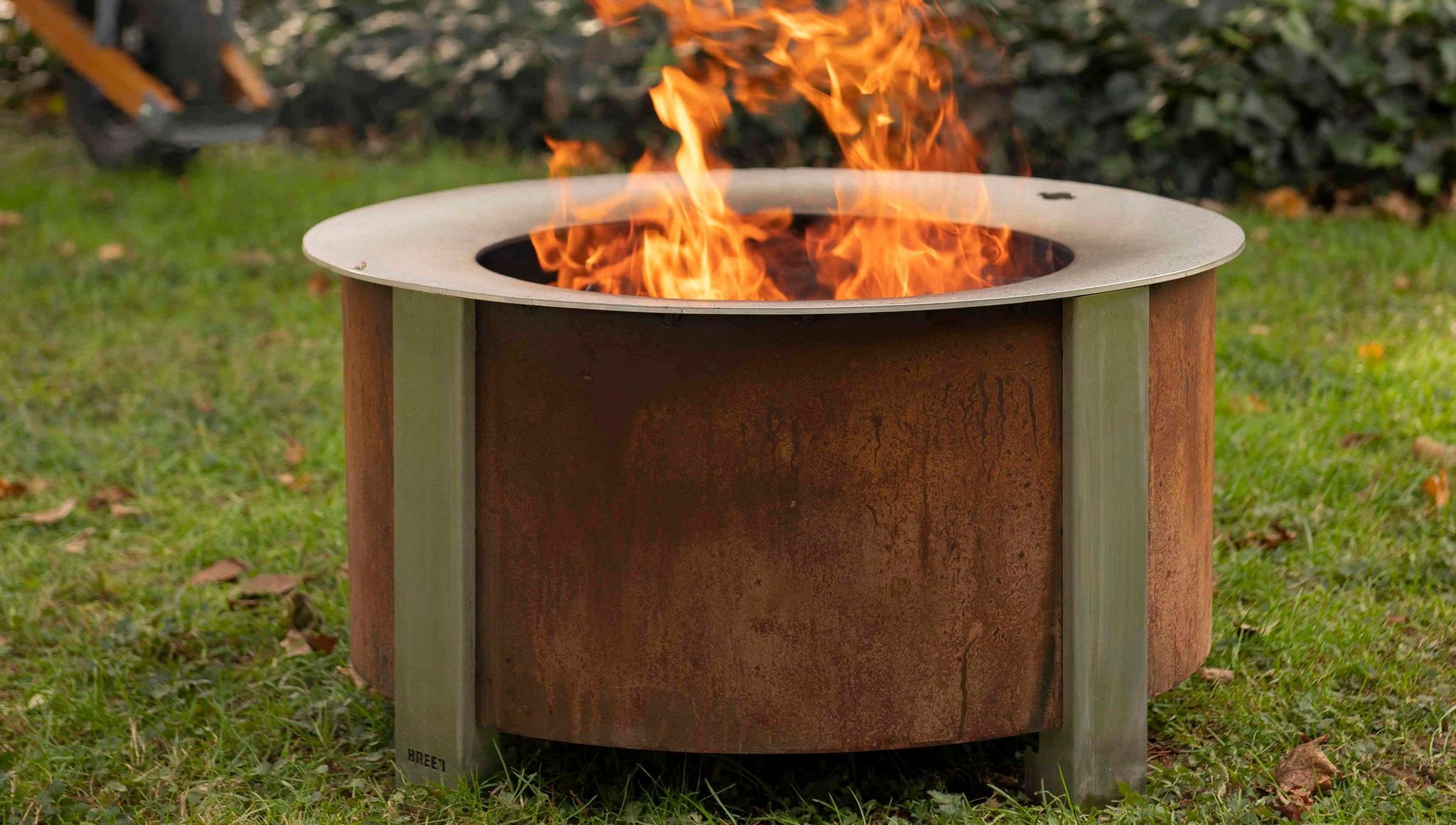 Breeo offers a sturdier model with 3-4 layers of stainless steel and thicker walls. It has legs on the bottom with web holes that help pull in air for easy combustion. Though this option is super heavy and nearly impossible to carry single-handedly, it is sturdy and durable. Though solo stove has 3-4 layers of steel, they are of different grades. Hence, it cannot stay in the open for long. It has holes all around the bottom circumference that pulls in the air for double combustion. Moreover, it does not have legs and touches the ground.
Accessories for a Breeo model include its legs, clamps, outpost, a pole to attach the furnace, and stakes to hold it. For a solo stove, you get a fire kit for additional costs, including a pair of tongs to rotate the grill and a fire poker to split the logs. You can also opt-in for solo stove fire forks for your favorite marshmallow meal.
Both solo and Breeo work on the concept of secondary combustion. Both have a secondary burning system that extracts air from the bottom. Fires in the solo stove go up high in no time as compared to a Breeo stove. However, Breeo, on the other hand, uses a Corten-steel that hardly requires any maintenance and is aesthetic.
Over time, as this patina gets exposed to atmospheric air and reactions, it gets stronger and protects deep surface corrosion. You can also speed up the process of patina formation in Breeo by following easy steps or spraying water, dish soap, hydrogen peroxide, salt, and white vinegar on the corten.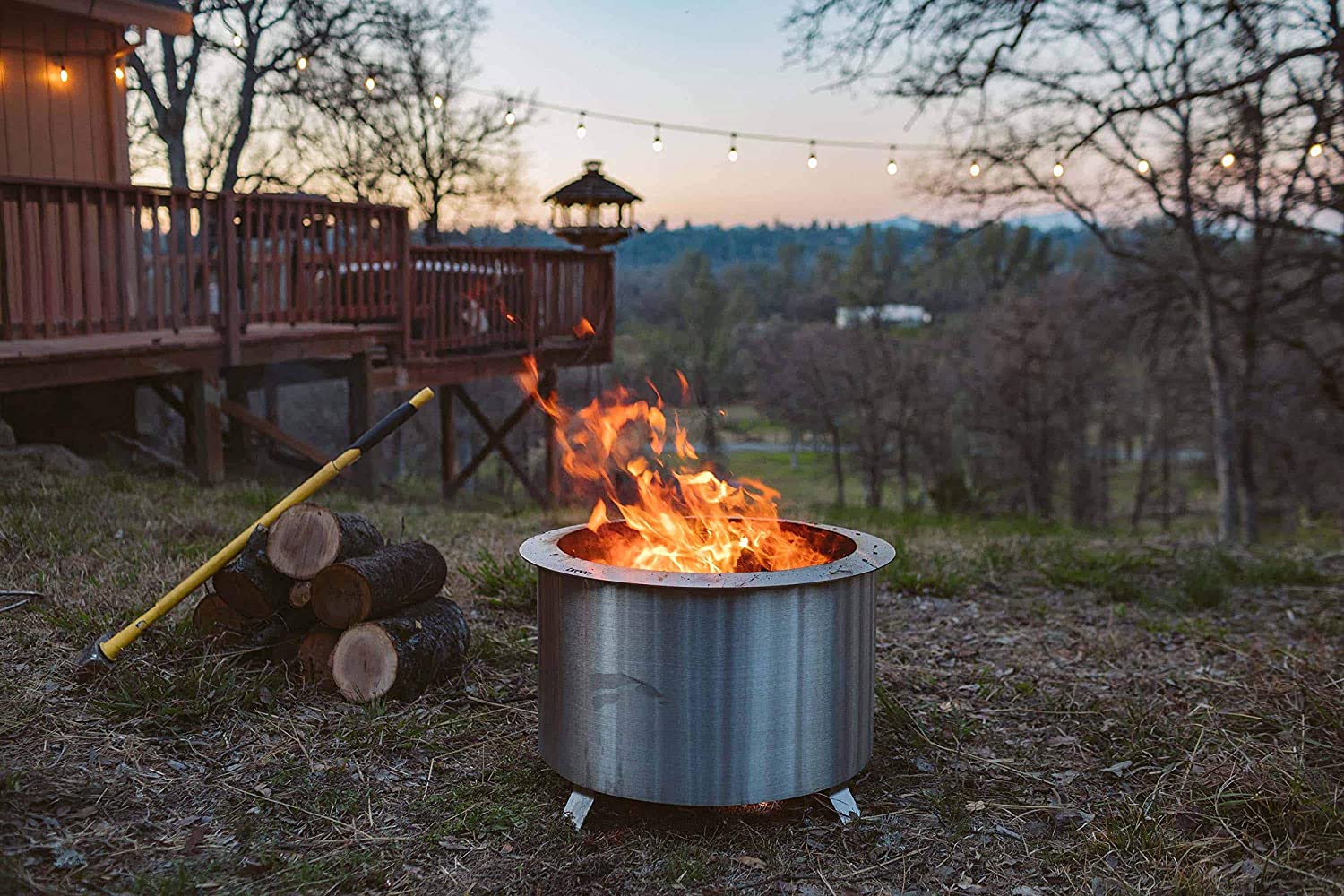 In a nutshell, a solo stove offers a 304 stainless steel construction with alternatives regarding pricing and functional preferences. Though it has a one-of-a-kind design that reduces smoke to potential, it ends up burning more wood than most fire pits. On the other hand, it reduces the ash required to give the stove a good cleanup. Its size is 27 inches against the 34.5-inch fire pit offered by Breeo.
In a nutshell, though Breeo has a heavy product than its competitors in the market, it allows options between stainless steel and corten steel. With a patent X-airflow technology that supports longer fire, Breeo, coupled with a sear plate, helps an individual cook and enjoy fire simultaneously. Crafted in the U.S.A, it portrays solid and heavy American craftsmanship that indicates its high quality. Moreover, you can customize a Breeo fire kit to suit your outdoor demands and sizes.
Conclusion
Though it largely depends on personal choices and opinions, Breeo scores the high mark when judged on cooking, and solo stove wins in factors on weight. Breeo suits backyards and shorter distance travel like from porches to sheds.
On the other hand, though a solo stove produces fire better, it depends on the user to utilize it. Though solo stoves offer portability, Breeo fire pits bless authenticity and a rustic appearance. In the end, Breeo is American-made, which helps it adapt to the climate there.