Your home is a place for you to relax in your hot tub and unwind after a long day of work. It is a place where you should feel safe and without worry. Unfortunately, crimes like burglary, vandalism and other property crimes still take place across the country to unsuspecting homeowners. One of the best ways to prevent things or minimize damage is to take security seriously.
Despite how important security is, and how much peace of mind it can provide, very few American households even have a security system in place. But thankfully, there are some smart home security gadgets that are not only easy to install, but very simple and streamlined to use.
Smart Alarm System
First and foremost, consider adding a smart alarm system. This alarm system will sound anytime an intruder attempts to enter your home, and can mitigate the damage of a break-in. Plenty of the newer and more intelligent systems today allow you to remotely arm and disarm the system, and they may automatically alert the authorities when they go off.
Many can also integrate with other tools and technology to provide a more efficient and simplified experience. If you are having any issues at all, the internet can be a wonderful resource. This Amazon Alexa and Total Connect 2.0 Integration Guide has helped many people and there are several other guides like it for nearly any product on the market.
Smart Doorbell
Another great option is a smart doorbell. Gone are the days of getting up off the couch and walking out of your cozy patio to see who is at the door, as these cameras often come outfitted with a camera so you can see right on your phone who is there. Some may even come with a microphone, allowing them to speak to you.
If you don't recognize the person, you don't have to go up and answer the door, which helps keep you safe. Many of these cameras will even record a short video (with audio and all), when someone rings the doorbell. So if you miss a ring, or someone comes by when you're gone, you will be able to see who it was.
Interior and/or Exterior Cameras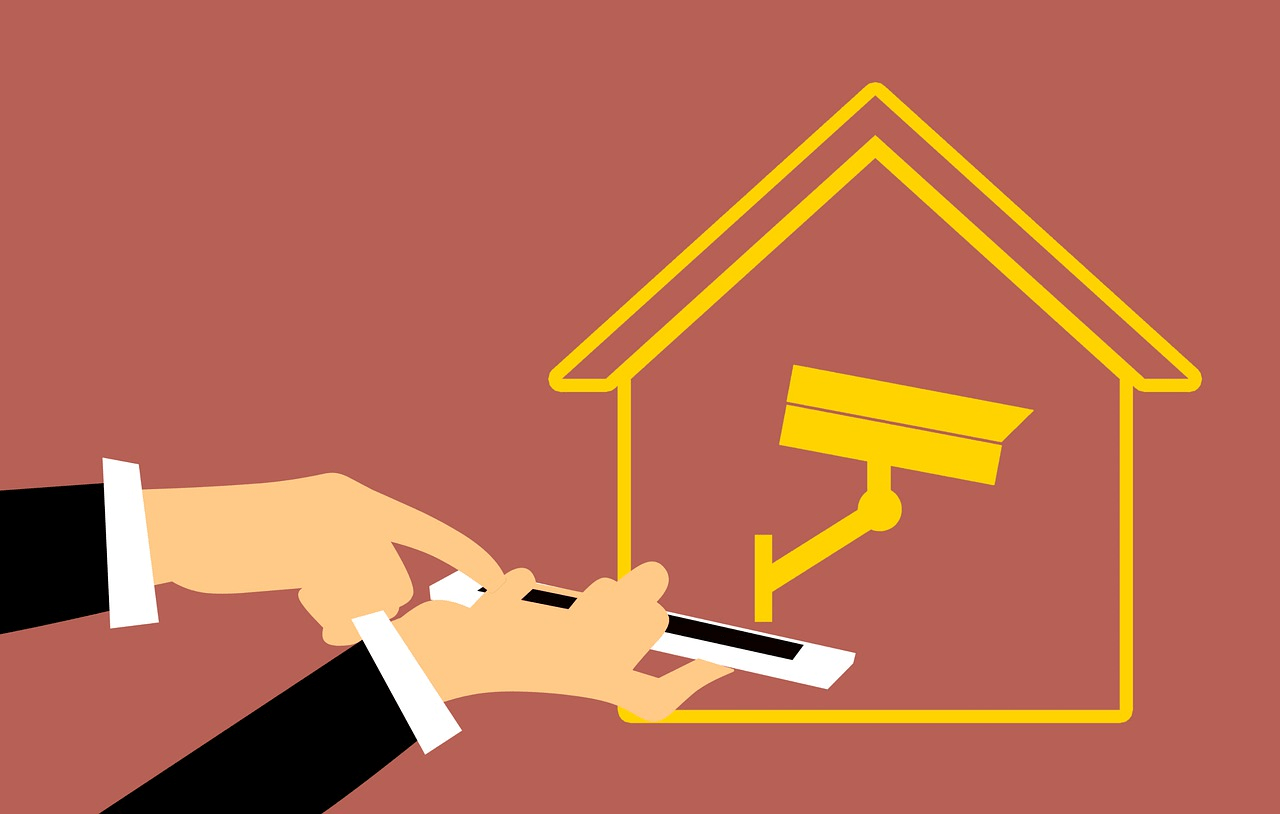 Cameras are a staple when it comes to keeping your home safe, and there are many reasons to consider getting some. They are easy to set up, can ensure your entire home is protected, and if something does happen, you will have video evidence of the whole thing. Not only that, but the existence of cameras will often deter criminals from even attempting to victimize you.
Many of these cameras can also allow you to check on your home remotely. So if you are out of town and want to ensure all is good at your home, it's as easy as opening an app and taking a look. Of course, be sure to know what to look for by checking out this home security camera buying guide, as you want to get the right one for your needs.
Smart Locks
Smart locks are another great option that are quick and easy to install within your home. These can unlock automatically when you get close, and forgetting your keys will never keep you locked out of your home again. You can even remotely lock and unlock doors to let people in, too.
Also, these locks can alert you when an exterior door opens. This is great for security as you can instantly know someone has unlawfully entered your home without your knowledge, no matter where you are.
These four gadgets are sure to improve the safety of your home and give you peace of mind.