If the weather of the place where you always live changes and suddenly faces unexpected snowfall in your area, you need useful snow removal tools.
If the snowfall amount in your area has suddenly risen, you need to know what tool will work for you the best.
There is a wide range of products in the market, starting from shovels and power snow brush to snow blowers and scoops.
Choosing one among so many products can get confusing and feel overwhelming. Your local hardware store owner or your friends and family might not always give you the best advice, and at times, you need to research to find the right product that fulfills your personal preferences.
What Should You Go For? -Snow Blower or Power Brush
Deciding between a snowblower and a power snow brush can depend on a lot of factors. One of the essential factors to be considered is the climate of the place you live in.
If you live in an area with heavy and rapid snowfall, a snowblower is any day a better tool due to its heavy snow blowing power.
But if you live in a place where only a little snowfall occurs, a powder brush is more than enough in light and acceptable form.
If you want to clean up the snow only in a small area such as your business venue or home, a power brush comes in handy and is a useful tool.
Before you jump into any decision, a lot of other factors must be considered first. A detailed comparison between a power brush and a snowblower can help.
Let us go through both the devices individually to decide for yourself the device that will work the best for you.
Power Brush
Power snow brush is a seasonal machine, and it runs on gasoline or oil. It has an ergonomic design, and it is equipped with key and electric starters.
This makes its movement smoother and helps to clean up the snow much faster. It has powerful plastic bristles and a strong wire that allows efficient sweeping motion to clean away all the snow quickly.
Even if there is not much snowfall in a particular year, you can still use the power snow brush to clean away dirt from the ground, such as stones, grime, leaves, and sand.
Stark USA 61026 Power Sweeper 31" 7hp Gas Broom Snow Dirt Driveway Walkway
Durable and Versatile -Offers a durable, versatile and efficient power sweeper, able to conveniently...
Easy-to-Use Power Sweeper - Specially-developed nylon brushes are versatile & efficient,...
Comfortable Handlebars - Advanced handlebar design to be ergonomic, and comfortable grip
Adjustable Brush - Adjustable brush with 15 degree angle directions clears debris once
Industrial Design - High-speed impeller consumes more snow and extended chute maintains a tighter...
Do you know the best part about this device? It has several additional safety features and attachments that can be used along with using the powder brush.
The device also offers advanced features such as automatic traction control, which will make the snow removal process much smoother.
Also, tire chains are attached to it so that the device performs equally well in heavy snow. Want your power brush to function even better?
You can easily purchase bristle maintenance kits and debris deflector shields from the market and install them on your powder brush for even better efficiency.
Let Us Now Go Through Some of the Key Features of Power Brush:
Multi-Seasonal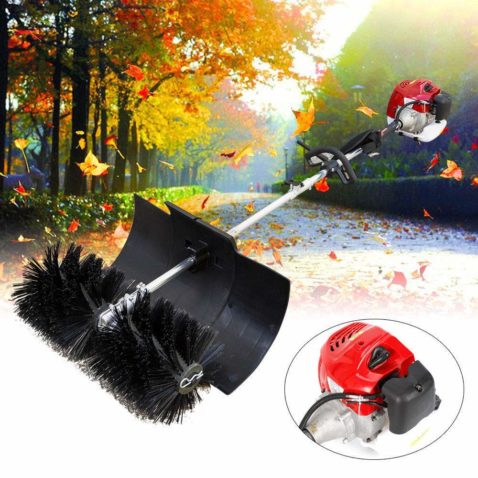 The best part about investing in a power brush is that it is used is not limited just to the winter season. You can even use it as your vacuum cleaner in the summer months.
If there is debris in your walkways or driveways, you can use a power brush to move them aside and ensure your safety.
You won't mind spending a few extra bucks on this machine since it is not sitting idle for half of the year. You can instead be wise and use it throughout the year.
Efficiency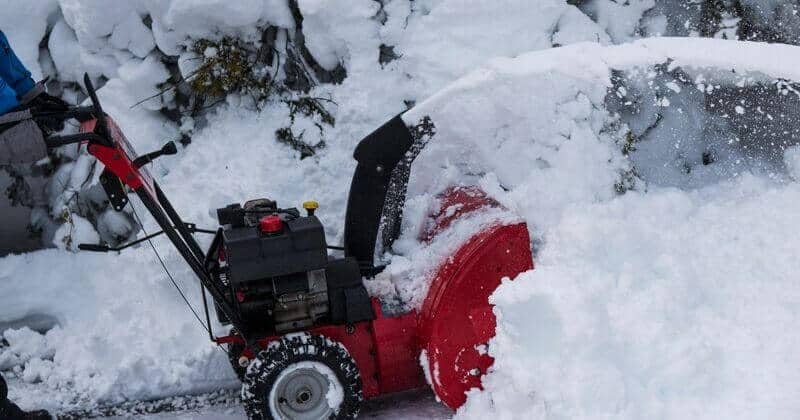 Power brushes are too efficient, and they can clean up snow from any area in no time. Their engine is even so powerful that it can clean up all sorts of debris as well. It ensures deep cleaning of the snow due to the firm bristles and driving engine.
Using a power snow brush is a much more convenient process than manual cleaning since physical labor can lead to health issues such as joint and back pain and can even affect your muscles' strength.
Better Safety Than Its Counterparts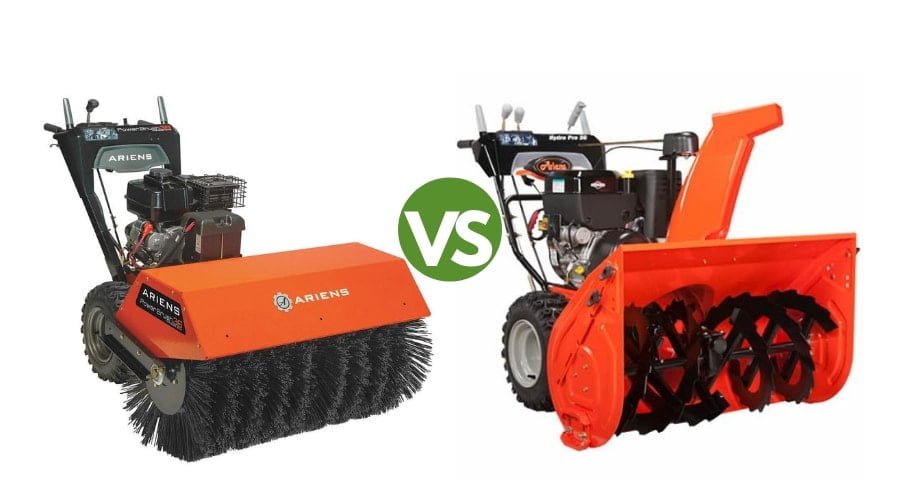 A snow blower is much safer to use than its counter devices. It can easily pick-up loose debris from the ground or gravel particles from the ground without much force.
If the engine were not powerful enough, any passerby could get hit by loose dirt particles with much force, leading to injuries.
But the power brush makes sure that it moves in a particular direction only with a repetitive motion.
Lower Quality Snow Removal in Heavy Snow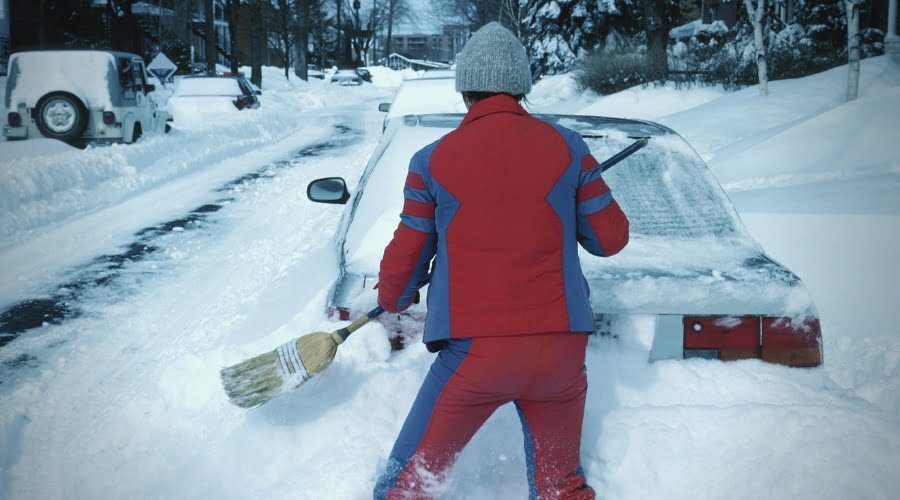 If the ground from which you are cleaning up the snow is not textured, a power brush can be best used.
But make sure you do not use the power snow brush with heavy snowfall loaded with moisture, or else the engine can get bogged down, and the power brush can stop working.
It can also lead to a clog in the bristles, which can damage the snow cleaning power of the device.
More Effective in Smaller Areas
If you must remove snow from a larger area, such as a driveway, a powder brush is not the best tool to be dependent on.
The bristles will gradually get clogged, and the tool will stop cleaning up any snow.
In the end, all you will do is sweeping more snow over already existing snow and gather a large pile. Thus, you will end up taking a lot of time to clean away the real snow.
Pros:
They can be used in every season.
They are highly efficient since they clean up the snow super-fast.
It is a handy tool and is safer to be used.
Cons:
Power Snow Brush is not useful in areas with heavy snowfall.
They are only useful for cleaning up from smaller uses.
Snow Blower
Snowblower also has an engine operated by gas or electricity and is equipped with several connecting parts so that the snow is swept away to a greater distance.
The snowblower's auger and chute suck up the snow from the ground, and the snow travels up the chute to go to the desired location.
Do you know the best feature of a snow blower? It is equipped with several controls that you can choose according to the direction you want to blow the snow.
Sale
PowerSmart Snow Blower 24 Inch 2-Stage 212cc Engine Gas Powered with Electric Start PS24
Tackle Heavy Snow: 212cc powerful engine delivers 2400 lbs/min snow plowing capacity. Ideal for 1-12...
Quicker Snow Removal: snow clearing width 24" and intake height 20" clean up snow with less time.
Easy Start: equipped electric start, connect your outdoor extension cord and push button to start.
Two-stage Technology: all-steel auger easily cuts through tough icy snow and the impeller blow snow...
Self-Propelled System: wheel drive with 6 forward and 2 reverse speed settings better suitted to...
This feature is beneficial if you want to pile the snow out of vehicle traffic or a pedestrian.
Snowblowers are available in a wide range of sizes with several varieties of engines and cut widths. Thus, this machine can be effectively used in areas with the most decadent and wettest snowfall due to its powerful engine that can drift powerfully through large piles.
Also, snow blowers are good for the environment since they run on a combination of both gas and oil and even electricity that can significantly lower the power emissions.
Now Let Us Dive Deeper into All the Features of a Snow Blower:
Useful in All Types of Snowfall and Accumulation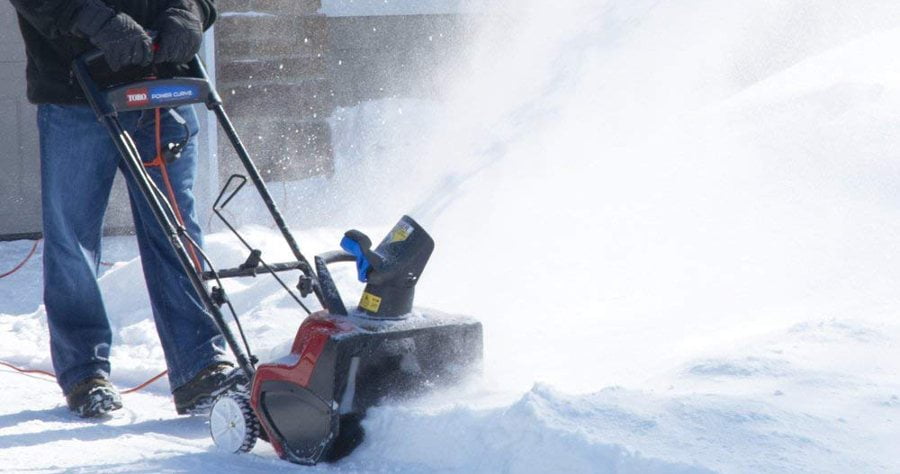 A snow blower is equipped with one of the most powerful engines, strong enough to clean up the most significant accumulations of snow. It doesn't matter whether the snow is wet or fluffy or a few to more inches deep. Snowblower can drift through any load of snow from the ground.
Fast and Efficient Snow Removal
A snow blower is equipped with a strong enough engine to clean up any snow amount without applying much physical stress. The only effort you need to put in is to the machine through the area you want to clean.
Reliable Engine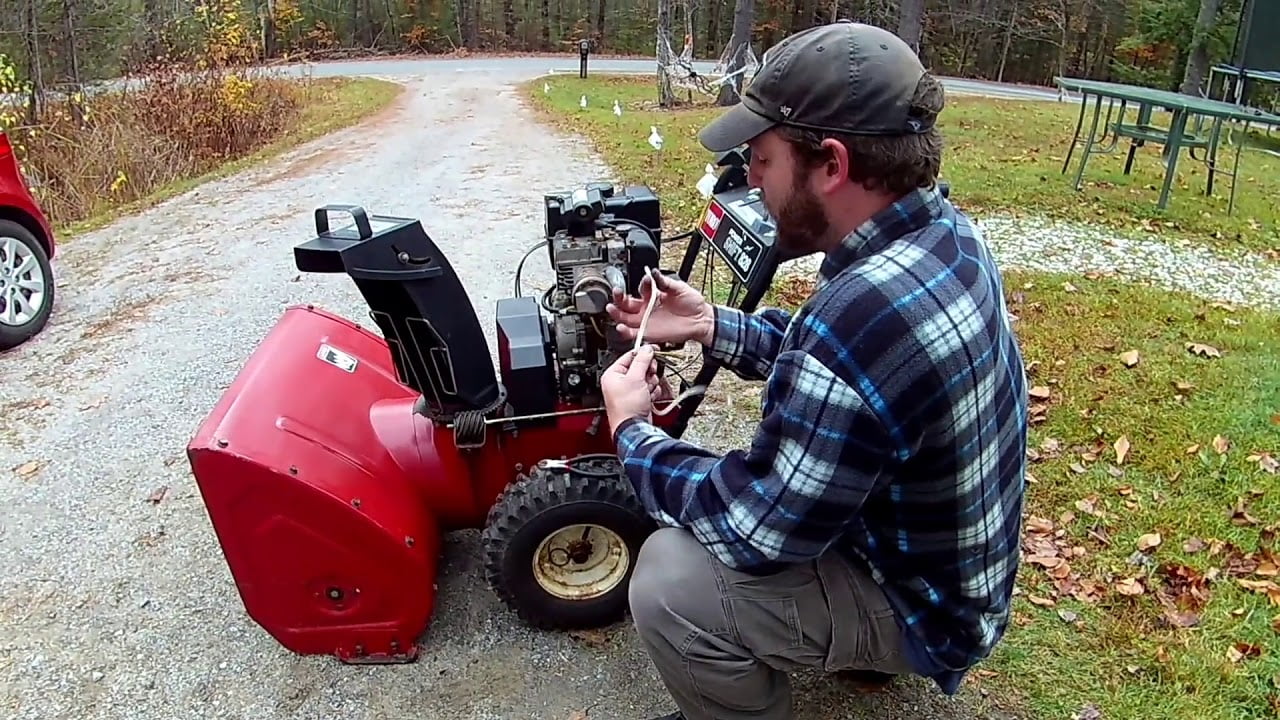 Quality manufacturers such as Honda design and produce snow blowers, which ensures the best performance and longevity. The engines have been designed to overcome a lot of strain than power snow brushes, and they can last for years when used with care.
Large Body Design and Expensive Price Tag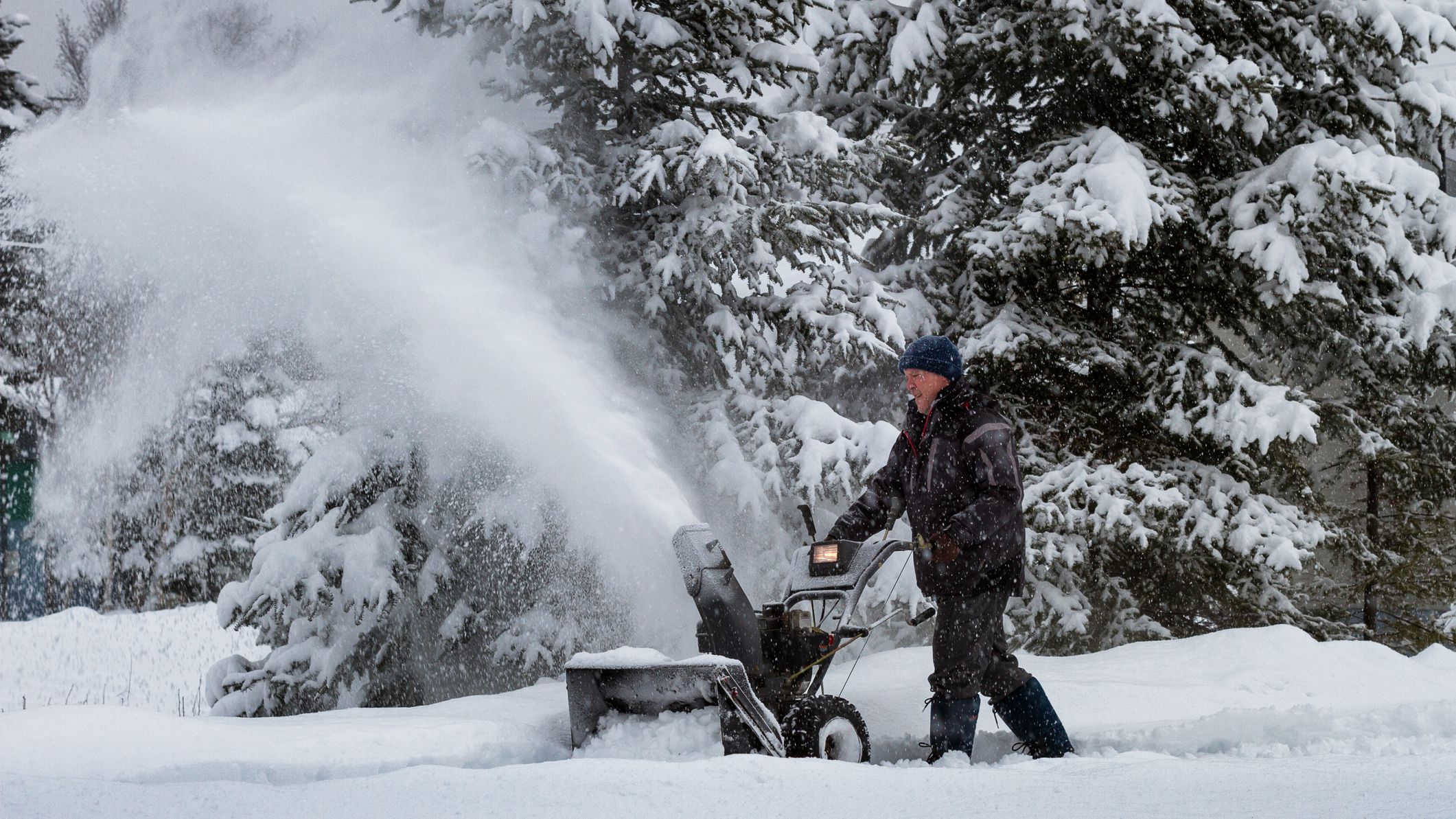 Snowblowers are quite bulky, and it can be not easy to store them for a very long period. You need to have adequate space where you can store it. Also, a trusted snow blower brand can cost you quite a buck in addition to gas and oil expenses.
Routine Maintenance Needed
Even though a snowblower comes with a good warranty, you need to schedule a maintenance routine to function correctly.
Pros:
A snowblower can be used in any area facing low or heavy snowfall.
The engine of the snowblower is more reliable.
This device is equally fast and efficient in snow removal.
Cons:
The body of a snowblower is enormous, and it isn't easy to store it for months.
It is quite expensive, and the gas or oil used in it is expensive as well.
You need to schedule regular maintenance of a snowblower for reliable operation of a snowblower.
Conclusion
Now that you know about both snow blowers and power snow brush in detail, you can easily compare them to buy what you think suits your climate the best.